Canals & intimate rivers, In forest, Nature & small heritage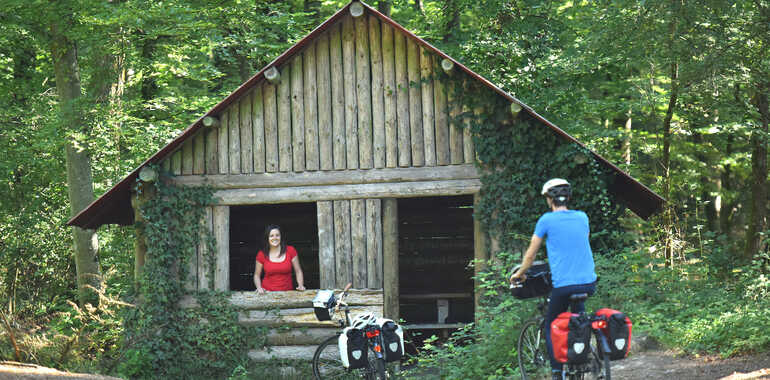 From Le Grand-Lucé, the route heads for beautiful old Bercé Forest and the village of Jupilles, where the Carnuta Museum focusing on local life and the forest will surprise your senses. You then follow the course of the Dinan Stream, lined with lakes, via quiet roads. After Flée, the route joins the Loir Valley at the town of Château-du-Loir.
The route
On quiet road, signposts indicating 'La Vallée du Loir à Vélo'. There are some slopes to tackle as you approach Château-du-Loir. The route slopes down as you arrive at this town.
Bus
TIS network
Line 16 La Chartre sur Le Loir - Le Mans
Vallée du Loir Tourist Information
Tel. + 33 (0)2 43 94 02 53
Don't miss
Le Grand-Lucé - Pruillé l'Eguillé - Jupilles - Château du Loir