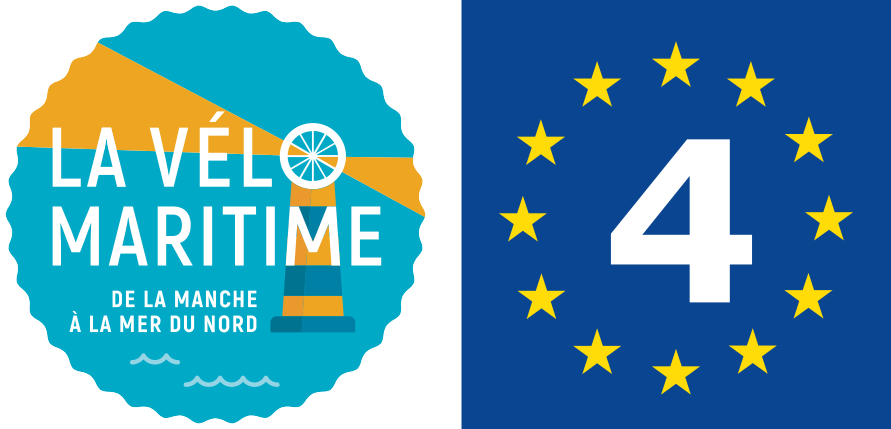 arrow_back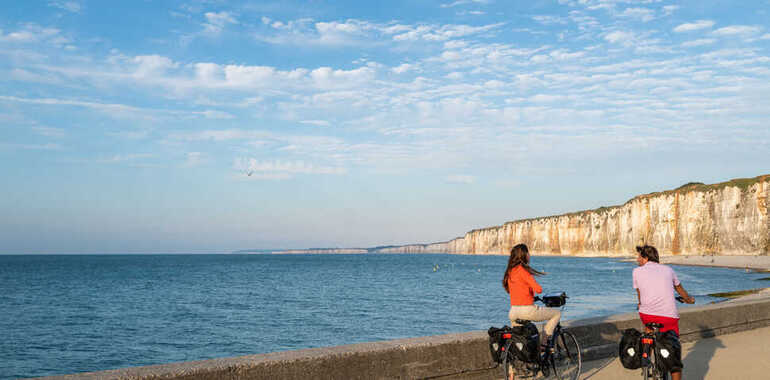 Leave Dieppe in search of some of the most beautiful little treasures along the Côte d'Albâtre à Vélo stretch. At Varengeville-sur-Mer, push on to the cliffside chapel, with magnificent views over the Channel and close ties to Cubist artist Georges Braque. At Sainte-Marguerite-sur-Mer, take in its famed beach huts along the seafront. Take time at Veules-les-Roses, a member of the association of Les Plus Beaux Villages de France, to explore its riverside lanes. Having enjoyed these Norman gems, continue on to Saint-Valery-en-Caux.
The route
At the level of Hautot-sur-Mer, you have a choice: either follow the EuroVelo 4 route, or plunge into the Pays de Caux's interior, cycling to Fécamp via the Véloroute du Lin. If taking the first option, follow the EV4 signage towards Varengeville-sur-Mer; for the second option, head for the beach car park at Hautot-sur-Mer, where the Véloroute du Lin begins.
Train stations close by
Did you like this?
You may also be interested in this...
They did it!
favorite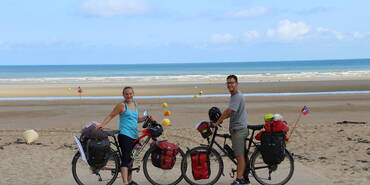 Une aventure de plusieurs mois de la France jusqu'à l'Allemagne