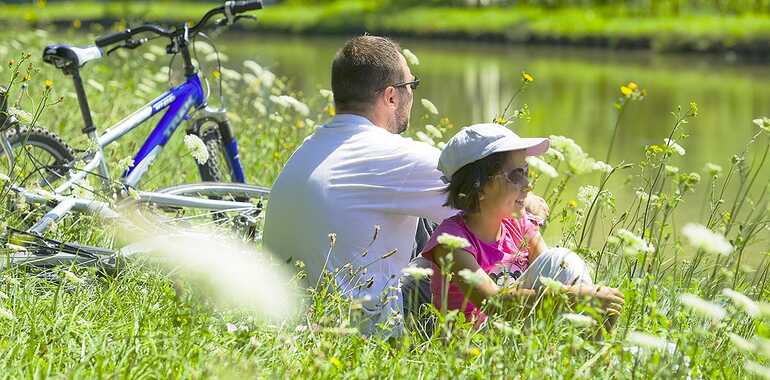 After a detour by small quiet roads in the Burgundy countryside, the Voie Bleue joins the Eurovelo 6 along the Rhone to Rhine canal after Samerey. The arrival on the left bank near St-Jean-de-Losne offers a magnificent view of this river city whose quays are bathed by the Saône. A must stop on the course!
The route
Alternating lightly travelled roads and sections of exclusive right-of-way on the left bank of the Saône up to Pagny-le-Château where the diversion canal is crossed to reach Pagny-la-ville. Then Lechâtelet (old fishing villages) at the edge of the "old Saône", to then join Seurre by small roads.
Possible connection to the Cistercian abbey of Cîteaux.
Tourist Offices
Auxonne : 03 80 37 34 46
St-Jean-de-Losne : 03 80 37 15 70
Butter: 03 88 96 44 08
SNCF
TER Bourgogne : stations of Auxonne, St-Jean-de-Losne, Seurre
Not to be missed
Auxonne: ancient border town, stronghold since the Middle Ages: royal gate, artillery arsenal (Vauban), Notre-Dame church, Château louis XI, nautical port
St-Symphorien : junction of Rhine-Rhône and Saône canal, St-Jean-de-Losne
Boucle de Cîteaux: old fishing villages, Pagny-le-Château, Lechâtelet
Seurre : Ecomusée l'Etang Rouge, church st-Martin (late 13th and early 14th), Hôtel-Dieu.
Markets
St-Jean-de-Losne, Seurre on Saturday