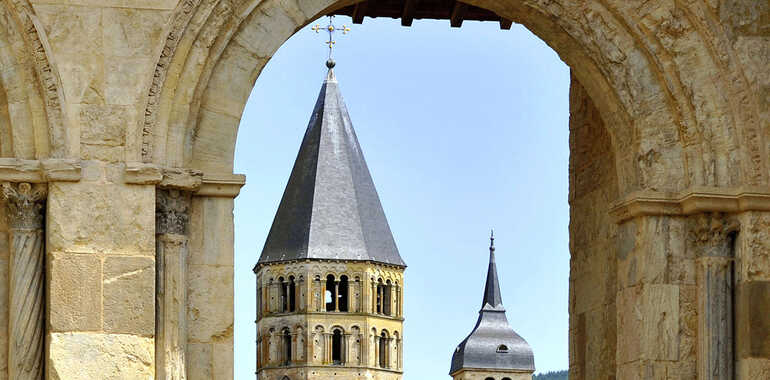 This veloroute is marked along the Saône, and is partly located on the Voie Verte (exclusive right-of-way) between Heuilley-sur-Saône and Lamarche-sur-Saône. It proposes some detours on a calm road through the villages of Vielverge, Soissons-sur-Nacey and Flammerans, with the discovery of the rural heritage and a very beautiful arrival on the banks of the Saône at the river port of Auxonne, former stronghold of Burgundy.
L'itinéraire
Voie cyclable entièrement jalonnée (voie bleue), alternant des sites propres et des voies partagées le long de la Saône, tantôt en rive droite, tantôt en rive gauche. Le revêtement est très majoritairement bituminé hormis une petite section longeant d'anciens pavés.
Connexions avec la voie verte du canal entre Champagne et Bourgogne à Heuilley-sur-Saône et la Véloroute Dijon – la Saône à Lamarche-sur-Saône.
Offices de Tourisme
Pontailler-sur-Saône : 03 80 47 84 42
Auxonne : 03 80 37 34 46
SNCF
TER Bourgogne à Auxonne
Car
Cars réseau Transco (lignes 38, 40, 41)
À ne pas manquer
Talmay : château du 18e, parc, jardin à la française
Heuilley-sur-Saône :  maison de l'eau, de la pêche et de la nature
Pontailler-sur-Saône :  halte nautique
Lamarche-sur-Saône : église St-Barthélémy, chapelle de Lamarchotte, le St-Antoine, pont métallique sur la Saône
Auxonne : ancienne ville frontière, place-forte depuis le moyen-âge : porte royale, arsenal d'artillerie (Vauban), église Notre-Dame, Château louis XI, …port nautique