Old railway, Nature & small heritage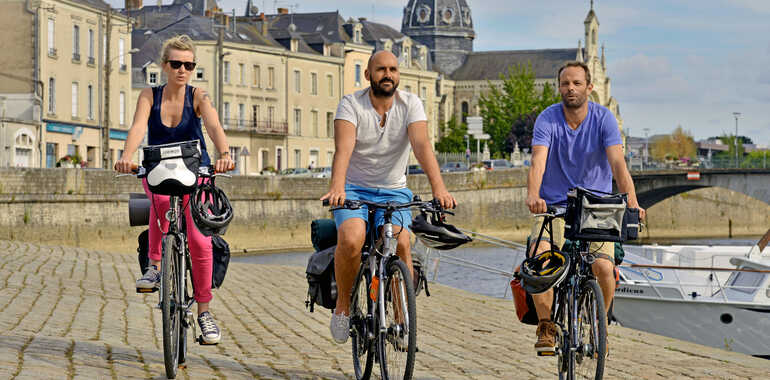 This 23km-long greenway begins not far from the centre of the town of Château-Gontier. Head for the towpath alongside the Mayenne River, then continue southwestwards towards Chemazé along the route with its compact surface. Enjoy the woods, pasture lands and cultivated fields you pass. The greenway join the town of Segré in the French county of Maine-et-Loire (or Anjou).
The route
Along this portion of disused railway line, for the time being, some of the width of the greenway is still taken up by railway tracks and is overgrown with vegetation.
There's an underpass to take you under the D 20 road.
There are kilometre markers along the greenway.
Accessing starting points along the greenway
South of Château-Gontier's freight railway station, there's a cycle track along the ringroad laid out along the Maisons Blanches Viaduct.
Don't miss