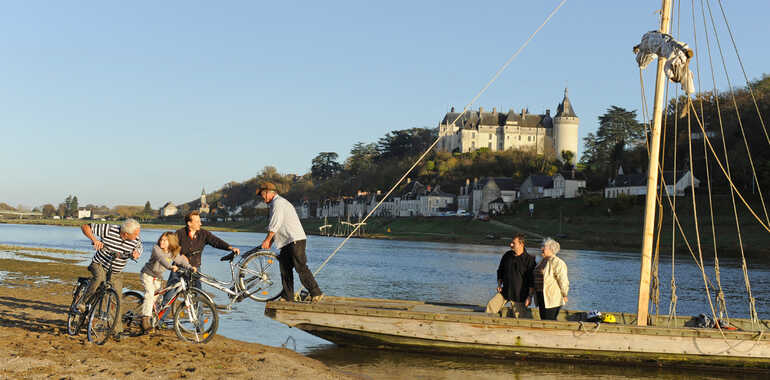 Following the rivers and your desires, take some time to discover the former fishing village of Candé-sur-Beuvron, the castles of Madon, La Pigeonnière, Frileuse, and the remains of the medieval tower and gate in Les Montils. You can contemplate the harmonious blend of the waters of the Loire, the Cosson and the Beuvron: a true enchantment! You can even catch a glimpse of the beavers living on the river bank.
Departure proposed: Candé-sur-Beuvron
Bicycle tour on quiet roads and greenways, especially when you cross the Beuvron along the old railway bridge.
Tourist Information Center
Candé-sur-Beuvron
10, route de Blois
41120 Candé-sur-Beuvron
02 54 44 00 44
Only open seasonally from mid-June to mid-September
Chaumont Val de Cisse
24, rue du Maréchal Leclerc
41150 Chaumont-sur-Loire
02 54 20 91 73
Open all the year
Les Montils
15bis, route de La Haye
41120 Les Montils
02 54 44 05 07
Only open seasonally from April to September
Railway stations
Blois station :
Intercités Train to Paris > Austerlitz > Blois : 1 h 35
The Interloire train and local train services (TER) which follow the « Loire à Vélo".
During summer*, you can take your bike right with you in our Interloire-trains!
This service is free. Booking in advance is required.
*valid from the 1st of July until the 2nd September between Orléans and Le Croisic.