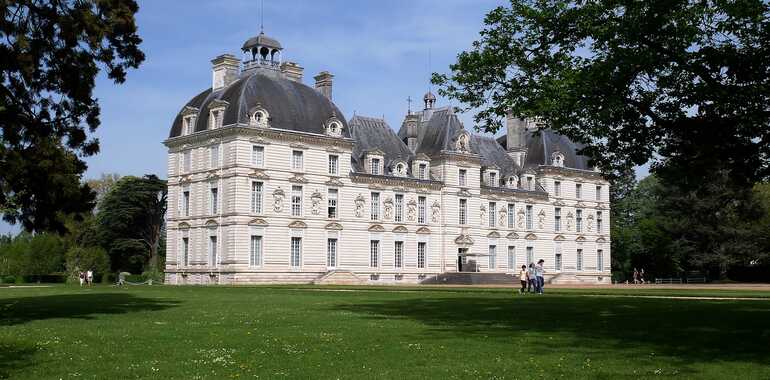 Maybe, when cycling silently in the heart of Cheverny's forest, you will be lucky enough to meet the noble stag... Maybe you will hear, in the distance, the famous dog pack from the Chateau as it races through the forest. On your way back, remember to visit our wine growers and discover the subtle Romorantin, the unique wine Appellation d'Origine Contrôlée Cour-Cheverny...
Departure proposed : Cheverny
Bicycle tour on quiet roads (less than 300 vehicles per day) with some sections on greenways
Tourist Information Center
Maison du Tourisme de Cheverny
12, rue du Chêne des Dames
41700 Cheverny
02 54 79 95 63
Railway stations
Blois station : Intercités Train to Paris > Austerlitz > Blois : 1 h 35
The Interloire train and local train services (TER) which follow the « Loire à Vélo".
During summer*, you can take your bike right with you in our Interloire-trains!
This service is free. Booking in advance is required.
*valid from the 1st of July until the 2nd September between Orléans and Le Croisic