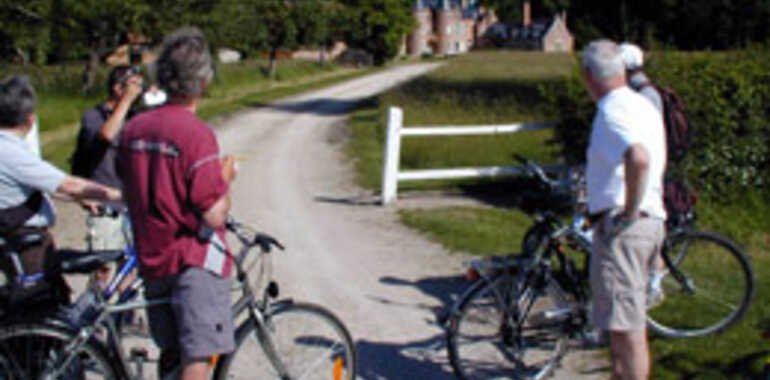 Here one really discovers why this area is called "le pays de Châteaux". In Cellettes alone, there are no less than 18 castles! Some are well hidden in forests or in the vineyards; and others such as Beauregard, Cheverny or Troussay will open their gate and their secrets. Watch, they are everywhere!
Departure proposed : Cellettes
Bicycle tour on quiet roads (less than 300 vehicles per day) with some sections on greenways, very nice footbridges above Beuvron river.
Tourist Information Center
Maison du Tourisme de Celettes
2, rue de la Rozelle
41120 Celettes
02 54 70 30 46
Only open seasonally from mid-June to mid-September
Maison du Tourisme de Cheverny
12, rue du Chêne des Dames
41700 Cheverny
02 54 79 95 63
Railway stations
Blois station :
Intercités Train to Paris > Austerlitz > Blois : 1 h 35
The Interloire train and local train services (TER) which follow the « Loire à Vélo".
During summer*, you can take your bike right with you in our Interloire-trains!
This service is free. Booking in advance is required.
*valid from the 1st of July until the 2nd September between Orléans and Le Croisic.