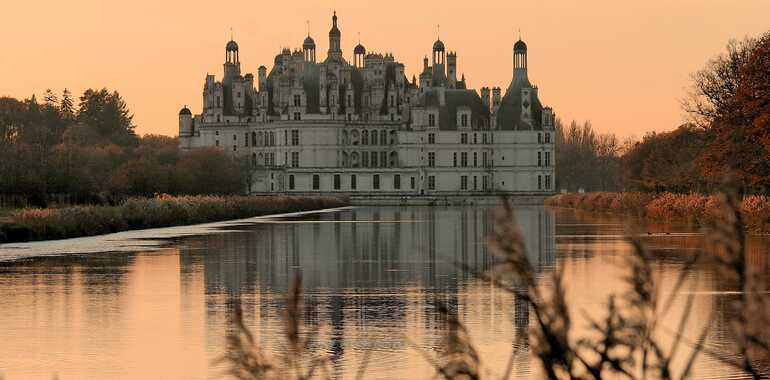 In Sologne-sur-Loire, from Muides to Saint-Laurent, the numerous ponds give the feeling that this part of Sologne wants to get closer to the nourrishing River... Discover the wild Loire, calm or raging depending on the season and on its mood! In Muides or in Nouan, take some time to contemplate it and you will be charmed by its wonderful changing reflections.
Departure proposed : Muides-sur-Loire
Bicycle tour on quiet roads (less than 300 vehicles per day) with some sections on greenways.
Tourist Information Center
Syndicat d'Initiatives de Muides-sur-Loire
place de la Libération 
41500 Muides-sur-Loire
02 54 87 05 40
Only open seasonely from July to August.
Syndicat d'Initiatives de St-Laurent-Nouan
58, rue Nationale
Le Bois Paradis
41220 Saint-Laurent-Nouan
02 54 87 01 31
Maison du Tourisme de Chambord
Château de Chambord
41250 Chambord
02 54 33 39 16
Maison du Tourisme de St-Dyé-sur-Loire
73, rue Nationale
Maison de la Loire
41150 St-Dyé-sur-Loire
02 54 81 68 07
Railway stations
Blois station :
Intercités Train to Paris > Austerlitz > Blois : 1 h 35
The Interloire train and local train services (TER) which follow the « Loire à Vélo".
During summer*, you can take your bike right with you in our Interloire-trains!
This service is free. Booking in advance is required.
*valid from the 1st of July until the 2nd September between Orléans and Le Croisic.