MUSÉE HÈBRE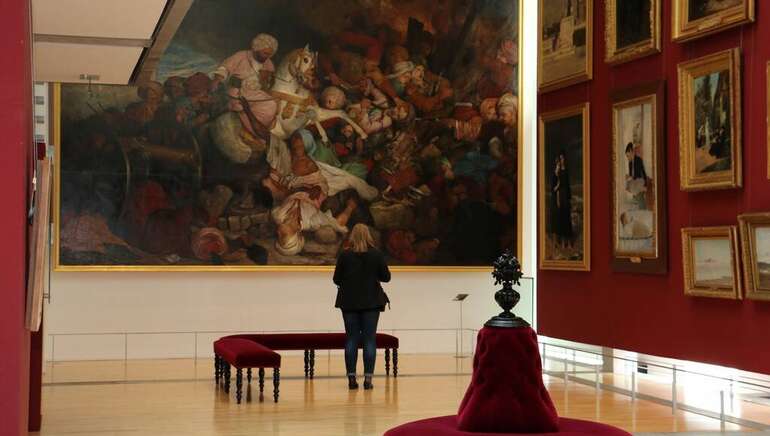 This 18th century townhouse was practically demolished except for its façades. Its renovation was undertaken by architect Pierre Louis Faloci, and its four floors are now dedicated to the museum.
The renovated Hôtel Hèbre de Saint-Clément houses: the "Musée d'Art et d'Histoire" (Museum of Art and History), and the Heritage Services, which both host exhibitions on the town's history : from archaeological collections to the town's history as related to the Naval Dockyard from the late 17th to the 19th century. It also includes a relief map of Rochefort designed by the engineer Touboulic in 1835 and an art gallery. The third floor features iconographic paintings of the town's history, a non-European collection (Oceania, Africa, and Asia), and a section devoted to contemporary Kanak (native New Caledonian) culture.
All the year round, the ground floor hosts temporary exhibitions, and is also a meeting place where you can see the town's growth and cultural heritage.

Since the closing of the house of the great traveler and writer Pierre Loti, due to renovation work, the museum host a 3D visit of the "Maison de Pierre Loti". You'll also discover a chronological exhibition with exceptional collections and objects, that illustrates the life of the traveler, from the childhood of Julien Viaud to the last trip of Pierre Loti.
Contact par
mail
* Required fields