5

Voir toutes les photos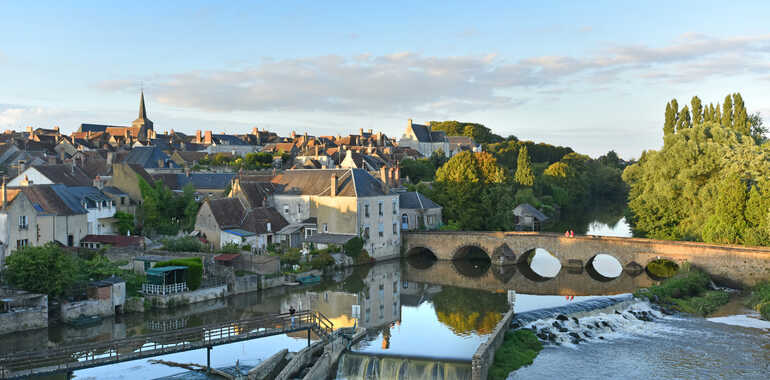 This stage of the V44 cycle route also acts as a link between the northern and southern loops of the greater La Sarthe à Vélo route. It goes from the little medieval town of Beaumont-sur-Sarthe to Le Mans, historic Plantagenet capital of the county of Sarthe. The way is well signposted as it meanders along quiet country roads via the villages of Montbizot, La Guierche and Neuville-sur-Sarthe to Le Mans's outskirts.
The route
Following quiet roads, the V44 cycle route is well signposted. There are a few small stretches on country tracks between Montreuil and Neuville-sur-Sarthe.
Train services
Train at Vivoin Beaumont, Teillé, Montbizot, La Guierche and Neuville sur Sarthe
TER regional line Alençon-le Mans (8 trains per day during the week / 3 train per day during the WE)
Tourist Information
Don't miss
Beaumont sur Sarthe - Donjon de Ballon - Fonderie d'Antoigné à Sainte-Jamme-sur-Sarthe - Le Mans