7

Voir toutes les photos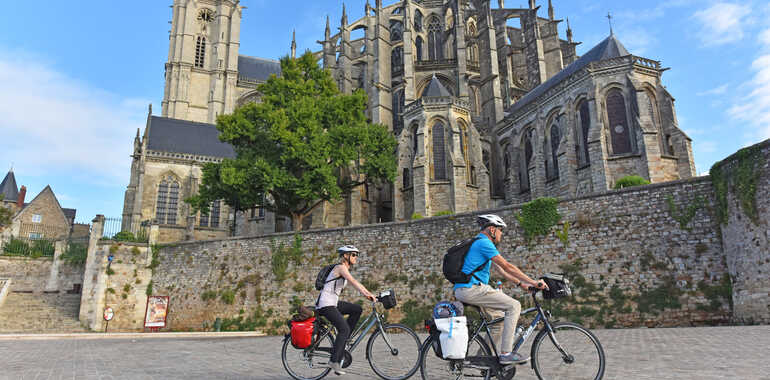 Rejoin the V44 cycle route after the Sarthe's confluence with the Huisne River. Leaving the city of Le Mans, a greenway takes you beside the Sarthe River or canals running parallel to it. Then the route takes you a bit away from the river, towards Spay, before you rejoin the river, going via Fillé-sur-Sarthe to La Suze-sur-Sarthe.
The route
A greenway goes from the exit from Le Mans up to the path under the D 323 road. Then you follow quiet roads. Take care on the D 31 road as you arrive at La Suze-sur-Sarthe.
SNCF Train services
Train at La Suze s/Sarthe
Line 21: Le Mans - Angers - Nantes
Tourist Information
Don't miss
Le Mans - Spay - Fillé-sur-Sarthe