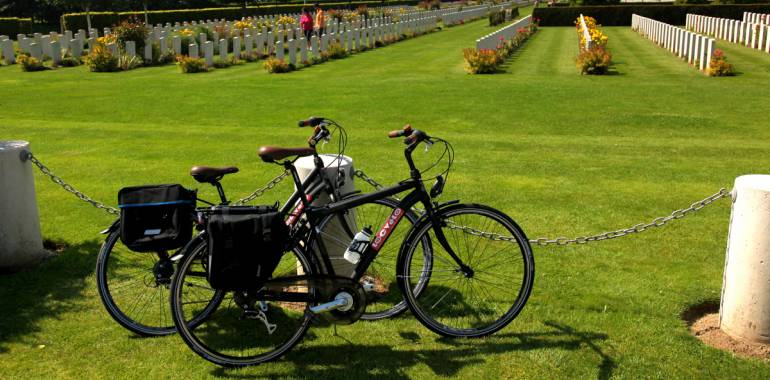 The Véloroute Plages du Débarquement Mont Saint-Michel leads you along small roads crossing the Bessin area around Bayeux. One unforgettable stop along this stage is the Abbey of Juaye Mondaye. Originally built by the Prémontré religious order some 800 years ago, it was rebuilt in the 18th century and is a masterpiece of the Classical period. The architectural and ornamental ensemble is striking for its sobriety and its sense of balanced harmony.
Waytypes of the stage
By road: 21,72 km
Cycle path: 1,06 km
Surface of the stage
Accidenté: 7,39 km
Lisse: 10,54 km
Inconnu: 4,86 km
The route
No difficulty on this part of the course. The roads used thread their way through fields and small villages.
Tourist Offices
Office de Tourisme de Bayeux Intercom / Tél. 02 31 51 28 28 / www.bessin-normandie.com
Train + bike
Bayeux Train Station
Audrieu Train Station
High speed line Paris - Cherbourg
The best cycling holiday breaks
to make the most of this