In the vineyards, Nature & small heritage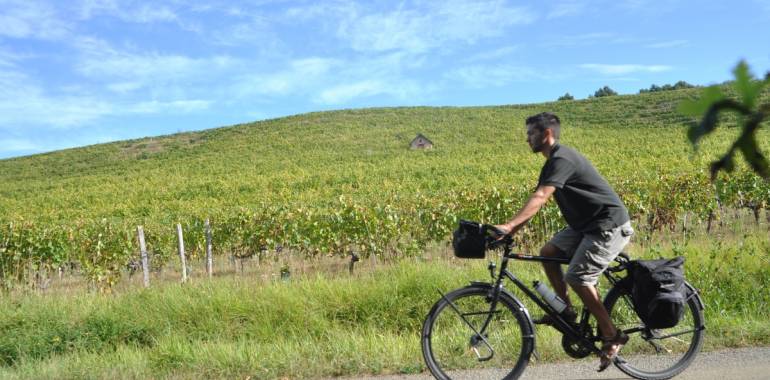 31,89 km cycling route from Ponts-de-Cé to Thouarcé
Leaving from Les Ponts-de-Cé, beside the Loire just south of Angers, this stage takes you meandering through the Aubance Valley vineyards. Discover beautiful, typical Anjou houses and windmills along the way. The village of Brissac and its vast castle make for a pleasing stop before continuing to the Layon Valley at Thouarcé.
Elevation of the stage
Cycle route
The signposted route takes you through vineyards via quiet roads and tracks. It doesn't present any particular difficulties.
Link
There are links to the Loire à Vélo cycle route at Saint-Rémy-la-Varenne (via the Loire – Aubance link) or at Les Ponts-de-Cé.
Tourist Offices
Accommodation on the stage