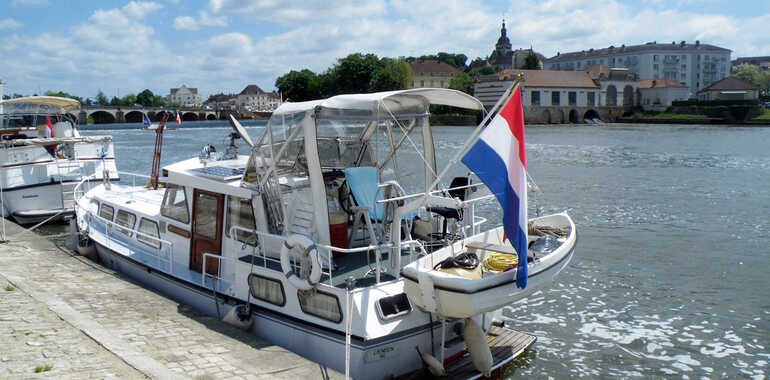 Leaving the château and park of Ray-sur-Saône, L'échappée bleue leads cyclists rapidly down to a stretch of the Saône featuring pretty farmland, woodland and hills. Further along, cyclists who like contemplating their surrounds will enjoy watching the comings and goings of boats using the Savoyeux Tunnel. You can't miss the town of Gray's river port; from this point, the Saône becomes less wild.

The route

From Ray-sur-Saône, take the D27 county road to join the Saône's banks. Continue along the Saône's west bank up to Autet, then cross over to the east bank up to Gray. You then follow the Saône's towpath, short stretches of which are open to traffic.
At time of writing, this stretch is signposted Charles le Téméraire.
Be aware: along the sections that are closed to ordinary traffic, note that you may still encounter service vehicles and anglers' cars.
Tourist Offices

4 Rivières
2 bis rue Jean Mourey
70180 Dampierre-sur-Salon
03 84 67 16 94
ot4rivieres@gmail.com
http://www.entresaoneetsalon.fr
Val de Gray
3 quai Mavia
70100 Gray
03 84 65 18 15
tourisme@cc-valdegray.fr
http://www.cc-valdegray.fr

Don't miss

Ray-sur-Saône: a cité de caractère (or characterful little town) in the Bourgogne Franche-Comté Region;  the château
Savoyeux: tunnel and river port
Autet: beach and guinguette (riverside outdoor café); bicycle hire
Gray: the river port; the basilica, the townhall, the theatre, the stone bridge, the château (containing the Baron Martin Museum), the upper town, guided tours, the range of shops