arrow_back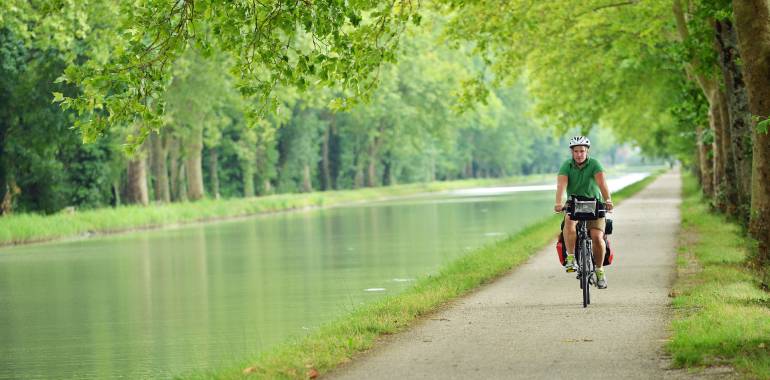 21,52 km cycling route from La Réole to Marmande
The cycle route joins the Canal de Garonne close to the startling Musée de l'Allumette (Match Museum) at Fontet. This place's port and outdoors recreation centre make it a great spot to stop before starting out on the greenway beside the canal. This stage is calm, but the perched village of Meilhan-sur-Garonne draws you up to it for fabulous views. For a further short detour, visit the town of Marmande, which conceals some surprises.
Waytypes of the stage
Cycle path: 18,39 km
By road: 3,13 km
Surface of the stage
Lisse: 8,63 km
Inconnu: 12,89 km
The route
Part of this stage is shared with motorized traffic, going on small roads from La Réole to Pont Berrat. Then you join the well laid-out, signposted greenway along the Canal de Garonne.
Off the route
To reach the town of Marmande there are two options: from Pont-des-Sables, following the signposted cycle track alongside the very busy D 933 road for 6km; or, from Pont-de-Fourques, 2km further on, follow quiet roads with very little traffic that take you back close to the Garonne River, which you then have to cross via the D 933 road to reach the centre of Marmande – count 7km in all for this second option.
SNCF train stations
La Réole train station:
TER > Langon/Bordeaux (6 to 10 trains daily) ; Agen (5 to 8 trains daily)
Marmande train station:
ER regional trains and Intercités trains serve > La Réole/Bordeaux; Agen (many trains daily)
Connection from Agen to Montauban/Toulouse/Montpellier/Marseille
Tourist offices
Accommodation on the stage
They did it!
favorite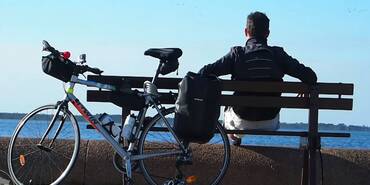 Julien vous raconte en images son périple à vélo entre Toulouse et Rennes le long du canal des 2 mers à vélo et de La Vélodyssée.