arrow_back
Castles & Monuments, French rivers
4

PHOTOS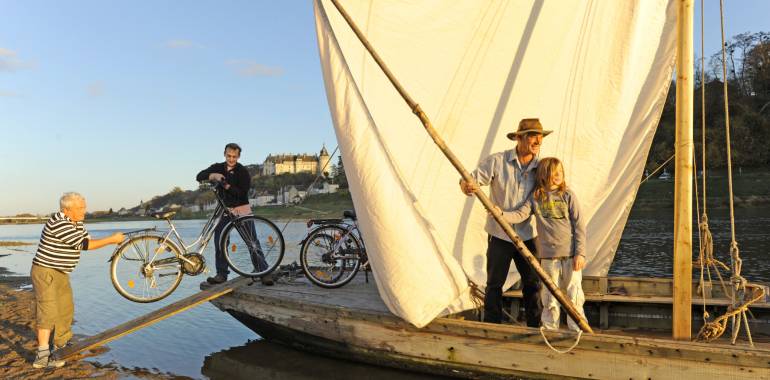 On this Loire à Vélo stage, enjoy exploring fine wine-making lands as well as the regal river. You're now in the historic county of Touraine. Excite your taste buds by visiting wine estates, some with impressive underground cellars. As to your eyes, marvel at the glories of the Château d'Amboise and nearby Clos-Lucé, the latter last home to Leonardo da Vinci. There are a few slopes along the way.
Route
Except for a few small slopes, the awkward crossing of the D 751 road and some sharp bends cycling down into Amboise town, this stage is mostly easy, along quiet country roads.
Don't miss
Chaumont-sur-Loire : the castle, its grounds and stables; the Festival international des Jardins, a prestigious international garden design event held here every year, April to October. Eateries and a shop on the spot.
Mosnes: the Domaine des Thômeaux [A inclure ou pas? Pour quelles raisons touristiques ?]
Amboise: the remarkable royal château; the Château du Clos-Lucé and its inventive grounds, recalling the genius of Leonardo da Vinci, who spent the last three years of his life here; St Denis Church; artist Max Ernst's playful fountain; many wine cellars open to visitors.
Market
Amboise : Friday and Sunday morning
Tourist Information centre
Chaumont-sur-Loire : +33(0)2 54 20 91 73
Amboise : +33(0)2 47 57 09 28