arrow_back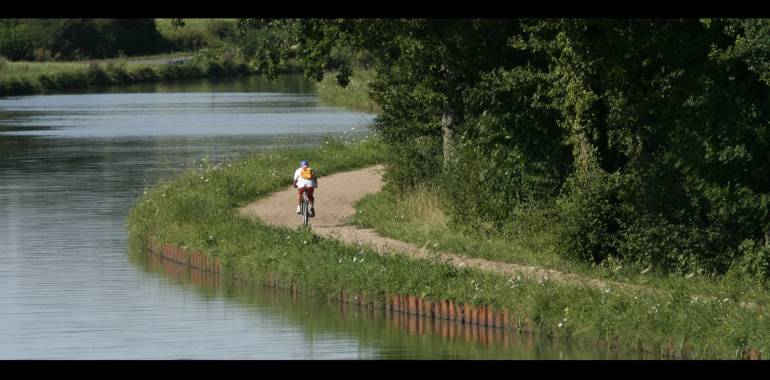 This Loire à Vélo stage sticks close to a great Loire meander leading to Châteauneuf-sur-Loire, a town with a museum dedicated to Loire mariners and trade. Lovely grounds planted with rare trees provide a peaceful place to stop. Continue to south-bank Jargeau via a raised levée affording lovely views across the Loire. The route is easy, on quiet roads and greenways.
Waytypes of the stage
Cycle path: 0,10 km
By road: 13,32 km
Route
Be particularly careful crossing the Loire bridge at Châteauneuf-sur-Loire. The route is along quiet roads and the raised levée to Jargeau.
Railway Station - SNCF
Note that there are no train services between Sully and Orléans.
Don't miss
Châteauneuf-sur-Loire: a charming, lively little town, once an important Loire mariners' centre; late-19th-century covered market; remarkable grounds beside the remnants of the château, home to the Musée de la Marine de Loire; hiking paths beside the Loire.
Jargeau: a medieval village with St Etienne Church and lovely covered market; the Musée Oscar Roty (on a local artist);  known for its chitterling sausages.
Markets
Châteauneuf-sur-Loire : Friday
Jargeau : Wednesday afternoon
Tourist Information Centre
Châteauneuf-sur-Loire : +33 (0)2 38 58 44 79
Jargeau : +33 (0)2 38 59 83 42
Accommodation on the stage
Did you like this?
You may also be interested in this...
They did it!
favorite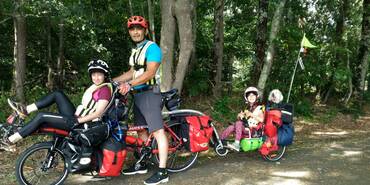 Ils sont 4 et partent en voyage en tandem + remorque en famille !
favorite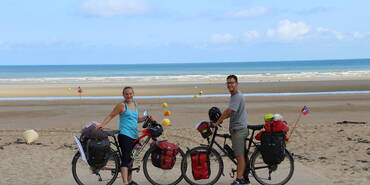 Une aventure de plusieurs mois de la France jusqu'à l'Allemagne