arrow_back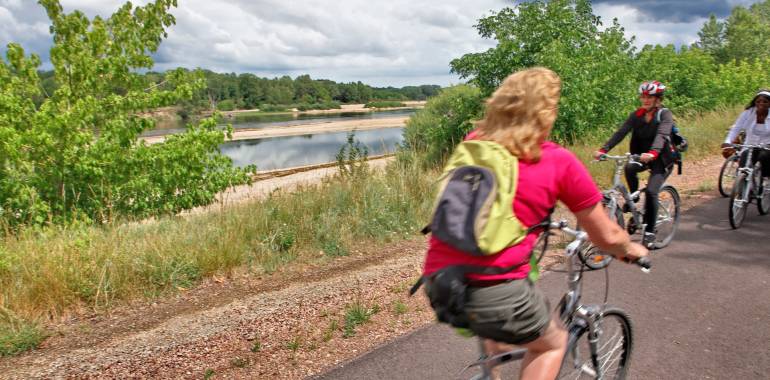 13,02 km cycling route from La Charité-sur-Loire to Pouilly-sur-Loire
L'île du Faubourg, an island at La Charité-sur-Loire, provides an exceptionally scenic view of the Loire, on the frontier between Burgundy and Centre-Val de Loire, both regions famed for their wines. On this Loire à Vélo stretch through the heart of the Val de Loire Nature Reserve, enjoy the river's wonderful shifting light. This stage is very easy, mainly on greenways.
Waytypes of the stage
Cycle path: 10,20 km
By road: 2,83 km
Route
After going a short way west on the N 151 road, take the Chemin du Pont de la Batte track, parallel to the D 7 road. Before arriving at the D 7, the track becomes a cycle path. Take care at the D 7 intersection. Continue to the raised Grande Levée Napoléon running beside the Loire.
Links
You can branch west for the village of Herry via a signposted link.
At the place called Les Vallées, take the D 187 road, then the bridge in the direction of Pouilly-sur-Loire.
Railway station - SNCF
Pouilly-sur-Loire train stop (north of La Charité). You can reach the platform for trains north to Orléans via Avenue de la Gare. For trains south to Nevers, use Chemin des Péchignolles. All Burgundy's TER regional trains accept bikes, but spaces are limited. Intercités trains run Paris > Cosne > Nevers and have spaces for bikes, but you must reserve these in advance.
Don't miss
Herry: St Loup Church; Gallo-Roman vestiges; its stretch of the Canal Latéral à la Loire
Pouilly-sur-Loire: its famed vineyards, wine cellars and tasting spots; the Pavillon du Milieu de Loire, a modern museum  space dedicated to the great river; numerous discovery trails around the Loire and even along its riverbed.
Market
Pouilly-sur-Loire : le vendredi matin.
Tourist Information centre
Pouilly-sur-Loire : +33 (0)3 86 39 54 54
Accommodation on the stage
The best cycling holiday breaks
to make the most of this
Did you like this?
You may also be interested in this...
They did it!
favorite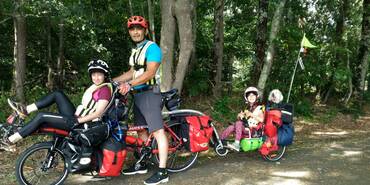 Ils sont 4 et partent en voyage en tandem + remorque en famille !
favorite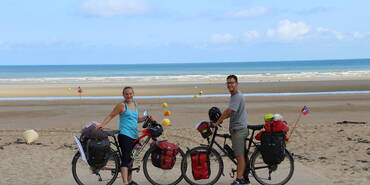 Une aventure de plusieurs mois de la France jusqu'à l'Allemagne