arrow_back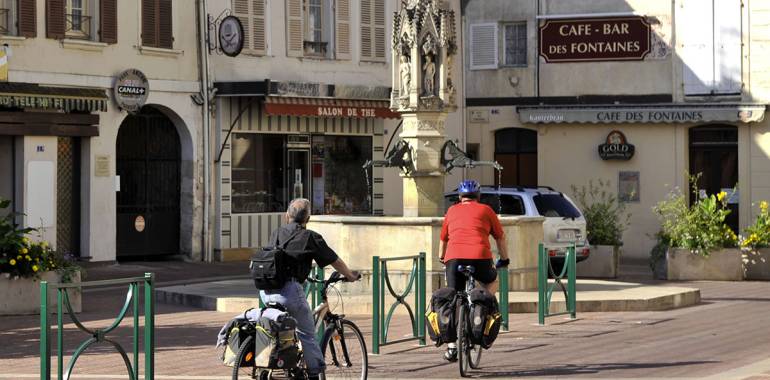 Keeping close to Burgundy's border with the Champagne region, this stage of the Burgundy canal by bike runs between unspoilt hills and the little villages of the Florentinois and Tonnerrois areas. Finally, you'll see the church steeple of Tonnerre ahead, marking the medieval town. Following the towpath on this stage, note that it hasn't been done up yet.
Route details
This is a provisional, unofficial stage on a stretch of towpath that should be done up in due course.
For the time being, you need good bicycle tyres and a mountain bike or hybrid bike for this part of the route.
SNCF train services
Saint-Florentin train station.
TER regional line Dijon > Saint-Florentin > Tonnerre > Migennes (c. 12 trains per day).
Don't miss
Saint-Florentin: the small but lively river port – the substantial former merchants' square – the museum on the Florentinois area - Percey: 15th-century church - château (private) - Flogny-la-Chapelle: Saint-Léger Church - Saint-Hubert Church – river stop Dannemoine: an old winemakers' village – the church and the washhouse - Vezinnes: the pretty village  – Epineuil: a winemakers' village- Tonnerre: a charming small town, lovely for a stop-over – the major medieval hospital – the beautiful Fosse Dionne Spring.
Markets
Saint-Florentin: Monday and Saturday mornings
Tonnerre: Wednesday and Saturday mornings
Did you like this?
You may also be interested in this...
They did it!
favorite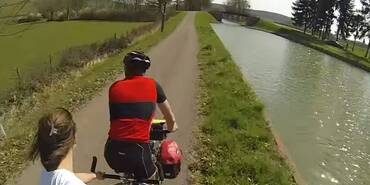 Deux intrépides passionnés du vélo se sont lancés dans un tour de Bourgogne en tandem !
favorite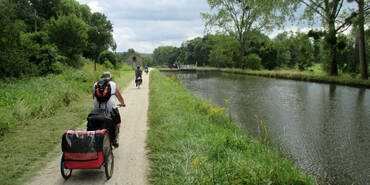 Un couple avec 2 enfants raconte ses voyages à vélo