41,27 km cycling route from Guipry-Messac to Redon
At Guipry-Messac, historically a significant port for transporting salt (once a precious commodity) inland, admire the imposing central mill on its island before continuing along the former towpath by the Vilaine. One highlight is Les Corbinières, a remarkable natural site with steep wooded sides. There are several river ports at which to enjoy a break along the Vilaine. The stage ends at Redon, an historic town at the confluence of the Vilaine and the Canal de Nantes à Brest.
Waytypes of the stage
Cycle path: 33,56 km
By road: 7,70 km
Surface of the stage
Lisse: 8,09 km
Rugueux: 24,46 km
Accidenté: 8,71 km
The route
The route follows the former riverside towpath. The surface is mainly of compacted sand. A few sections are along small roads with very little traffic. 
Railway station
Satations TER de Rennes à Redon : Guipry-Messac, Fougeray/Langon, Beslé, Massérac, Redon
Redon (TGV, TER) –  Rennes, Nantes, Quimper. 
Accommodation on the stage
They did it!
favorite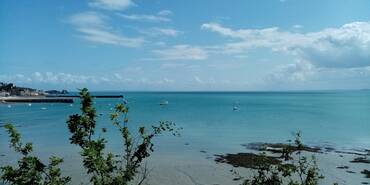 Le premier voyage en solitaire de Céline sur les canaux bretons
favorite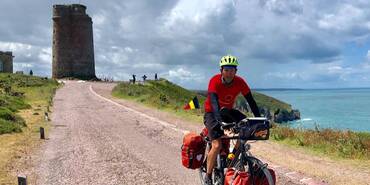 Grande boucle vélo de 1100 km en Bretagne : récit de Jean-Marc