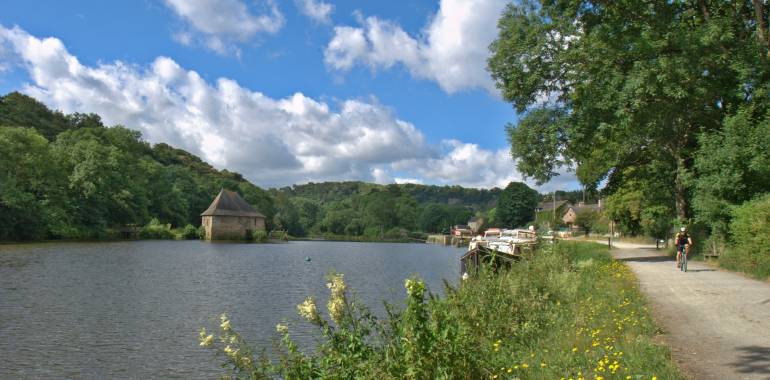 After enjoying a tour of Rennes, the lively Breton capital, head out of town to follow the route along the Vilaine River. The way out of Rennes is gentle, taking you close to Apigné's recreational lakes. Then, passing through Pont-Réan and Le Boël you can fully appreciate the charms of the Vilaine Valley, with its former mills, its locks and its attractive villages. The route is still being completed at time of writing, but is easy to follow.
The route
The surface is mainly of compacted sand which is not consistently maintained, so this stage is more suitable for hybrid bikes.
Take care where you have to cross the D434 and D39 roads.
Railway stations - SNCF
Rennes train station (LGV and TER services) : on lines Paris/Rennes/St-Malo and Rennes/St-Malo/Dol de Bretagne/Pontorson/Caen
Regional TER train stations from Rennes to Redon : Rennes, Saint-Jacques-de-la-Lande, Ker-Lann, Bruz, Laillé, Guichen/Bourg-des-Comptes, Saint-Senoux/Pléchatel, Guipry-Messac.
The best cycling holiday breaks
to make the most of this
favorite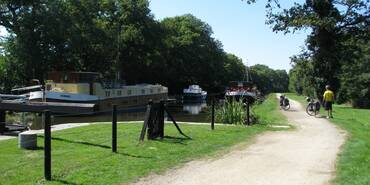 They did it!
favorite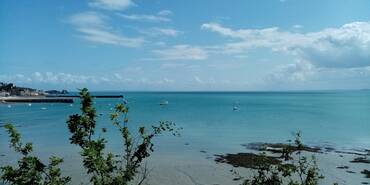 Le premier voyage en solitaire de Céline sur les canaux bretons
favorite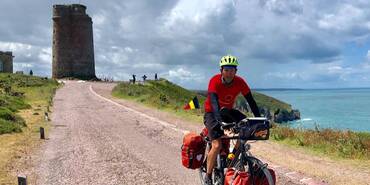 Grande boucle vélo de 1100 km en Bretagne : récit de Jean-Marc