Canals & intimate rivers, Nature & small heritage
This stage meanders along the Ille's east bank up to St-Grégoire. The canalized river is ideal for waterways tourism, fishing and jogging. Arrival in Rennes, Brittany's capital, is easy – the cycle track along the canal towpath takes you right into the centre to discover Rennes's rich heritage and culture (hence its designation as a Métropole d'Art et d'Histoire). This stage is suitable for all cyclists.
Waytypes of the stage
Cycle path: 30,86 km
By road: 1,25 km
The route
This stage is well signposted all along the way, but make sure you're following the signs marked 'V2'. Virtually the whole stage is along specially dedicated cycle lanes. The surface along the towpath is of compacted sand and fairly easy to cycle along, but look out for furrows caused by rainwater. As you arrive in Rennes, the cycle route becomes much busier.
---
Railway stations - SNCF
Rennes train station (TGV and TER services) : on lines Paris/Rennes/St-Malo and Rennes/St-Malo/Dol de Bretagne/Pontorson/Caen
Regional TER train stations at Montreuil-sur-Ille, St-Médard-sur-Ille, St-Germain-sur-Ille, Chevaigné and Betton.
They did it!
favorite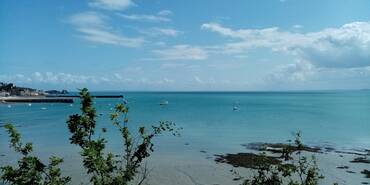 Le premier voyage en solitaire de Céline sur les canaux bretons
favorite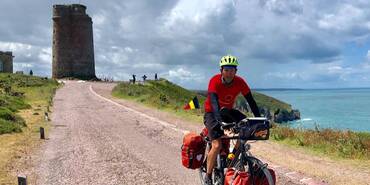 Grande boucle vélo de 1100 km en Bretagne : récit de Jean-Marc
favorite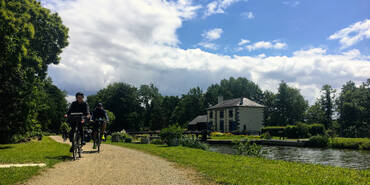 L'équipe d'Abicyclette Voyages en week-end sur le canal