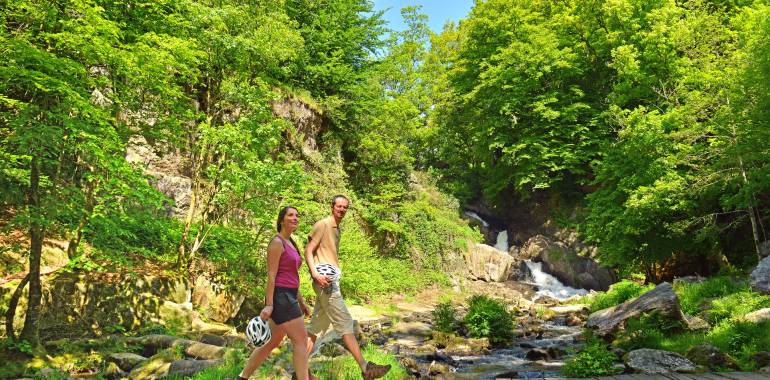 The enchanting Cance waterfalls are a focal point of the powerful local terrain, carving between steep hills, an untamed heart of 'Armorican Normandy'. The greenway then heads towards St-Hilaire which precedes your arrival in the Bay of Mont Saint-Michel.
Itinerary
Greenway up to St-Hilaire du Harcouët: take care when crossing roads.
Tourism Information
Mortain: 02 33 59 19 74
Not to be missed
Mortain: the 'large and small' waterfalls; former Benedictine Abbey and collegiate church of St-Evroult – the 'white abbey'.