arrow_back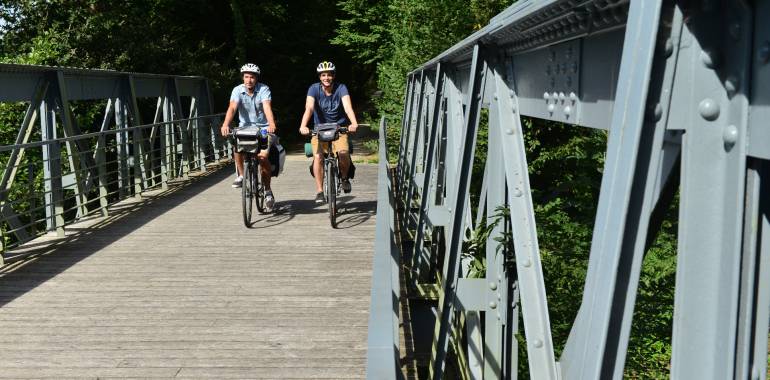 17,89 km cycling route from Nogent-le-Rotrou to Rémalard
At the start of this stage of La Véloscénie you follow undulating little forest roads. Then you join the greenway from Condé-sur-Huisne to Alençon, cycling beside the Huisne River. Enjoy the total peace and quiet of this long country section up to Rémalard.
Waytypes of the stage
Cycle path: 9,95 km
By road: 7,94 km
Surface of the stage
Lisse: 7,94 km
Rugueux: 9,95 km
Itinerary
You leave Nogent-le-Rotrou via undulating, quiet roads. Note the 16% slope to reach Villeray. Join the greenway very close to Condé-sur-Huisne.                                                                                                                 
Links
The links are signposted to take you to the villages of Rémalard and Dorceau.
Railway station
Condé-sur-Huisne station : trains to Chartres and Paris
Tourism Offices
Nogent-le-Rotrou : +33 2 37 29 68 86
Rémalard : +33 2 33 73 71 94
Not to be missed
Condé-sur-Huisne : The St-Catherine Spring
Rémalard : The Boiscordes Arboretum – The Petite Rochelle Garden.
Accommodation on the stage
Did you like this?
You may also be interested in this...