arrow_back
Indre à Vélo - Indre by bike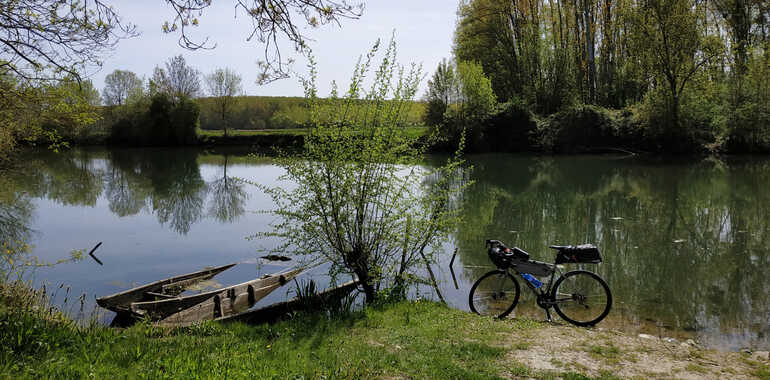 Along the Indre à Vélo cycle route, enjoy riding through bucolic surrounds, on peaceful country roads dotted with a whole variety of heritage sites and picturesque villages you'll be tempted to explore.

This cycling adventure takes you past many iconic places: from the Château d'Azay-le-Rideau to Loches's medieval citadel, going via Montbazon's fort, there are countless discoveries to make.

The route also connects with the Loire à Vélo cycle route, as well as several tourist sites and towns close by.
Indre by bike from the Loire to Châteauroux :
Signposting and condition of the Indre by bike :
The whole route is signposted in both directions between Bréhémont and Châteauroux. 
Virtually the whole way, you cycle on roads shared with motorized traffic, be they county roads or smaller, quieter country roads.
4 closely-related links:
- Link to Chenonceaux from Loches
- Link to Saché midway along the most westerly stage
- Link to Argy and its tourist train from Buzançais
- Link to the Parc Naturel Régional de la Brenne from Buzançais
Trains and transports along Indre by bike:
TER train line Tours - Vierzon then Intercity train Vierzon - Châteauroux (possibility of bringing the bicycle)
SNCF bus line Châteauroux <> Loches – see schedule
SNCF bus line Tours <> Loches – see schedule