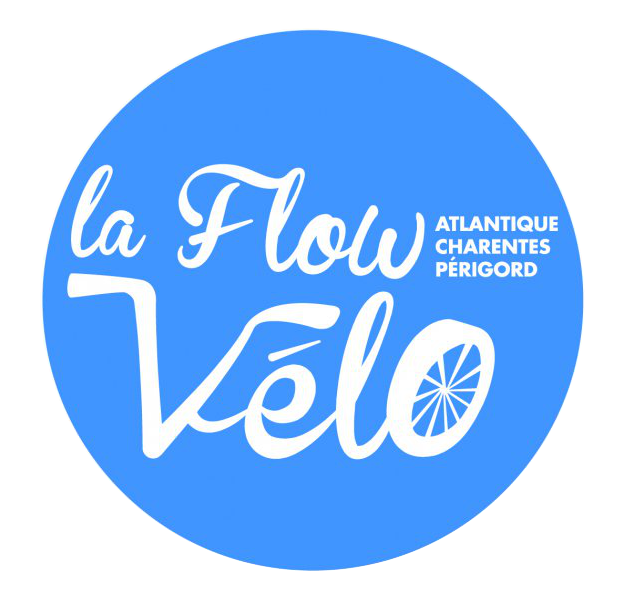 arrow_back
In the vineyards, Canals & intimate rivers, Nature & small heritage
32,15 km cycling route from Marthon to Angoulême
La Flow Vélo now heads for Angoulême, French capital of comics and drawing. Following Le Bandiat's valley, the Coulée d'Oc greenway provides a tranquil route through the countryside and little villages embellished with beautiful Romanesque churches. At Chazelles, the Grottes du Quéroy provide a refreshing stop, with their underground maze of caves. The cycle route then meanders towards Angoulême, going along the Touvre – it's worth exploring this river's surprising sources.
Waytypes of the stage
Cycle path: 20,34 km
By road: 11,81 km
Surface of the stage
Lisse: 29,18 km
Rugueux: 2,98 km
The route
La Flow Vélo continues along La Coulée d'Oc greenway, its surface tarmacked up to Angoulême. Then you alternate between stretches on greenways and on little-used streets, taking you to the Charente River and its banks, laid out as a 'coulée verte', or green corridor.
Connection with EuroVelo 3 - La Scandibérique
From Marthon station, head north towards Montbron to follow the Scandibérique. To the south, La Scandibérique and La Flow Vélo follow the same route to Châteauneuf-sur-Charente.
Train stations
At Angoulême
Regional train line (TER) Angoulême - Châteauneuf-sur-Charente - Jarnac - Cognac - Saintes - Saujon - Royan
Regional train line (TER) Angoulême - Poitiers
Regional train line (TER) - Angoulême - Bordeaux
Fast-speed train (TGV) Angoulême - Bordeaux, Angoulême - Paris; Angoulême - Poitiers
Don't miss
Marthon: Donjon de la tour du Breuil, la chapelle porte st jean
Saint Germain de Montbron: Moulin de la chaume, watermill producing flour and artisanal oils, Jeux me régale, resto-games concept
Chazelles: water mill - craft brewery, Quéroy caves - ancient prehistoric shelter,
Touvre: the sources of the Touvre
Angoulême: painted walls, comic strip museum, international city of comic strips and images, paper museum, drawing table, Poitou-Charentes regional contemporary art fund, Angoulême museum, Saint Pierre cathedral
Accommodation on the stage