arrow_back
In the vineyards, Canals & intimate rivers
12,24 km cycling route from Champtoceaux to Mauves-sur-Loire
Welcome to the Basse-Loire, or Lower Loire and the county of Loire Atlantique. The importance of the Atlantic begins to be felt on this Loire à Vélo stage, as the ocean starts to exert more of an influence. The Loire islands, vine-covered slopes producing Muscadet wine and flat, very fertile market-gardening fields on the way to Nantes provide pleasingly varied landscapes. This Loire à Vélo stage proves interesting as well as easy.
Waytypes of the stage
Cycle path: 2,79 km
By road: 9,45 km
Surface of the stage
Lisse: 9,06 km
Rugueux: 3,18 km
Route
Alternating between quiet roads and tracks, with some lovely stretches on new greenways.
Some slopes to negotiate between Champtoceaux and La Varenne, crossing the vineyards of the Pays Nantais.
Alternative route
There's a new route along the Loire's south bank going from Mauves-sur-Loire's bridge.
Railway stations - SNCF
Oudon and Mauves train stations: TER regional trains serving Nantes, Angers, Tours and Orléans.
Don't miss
Oudon: with its striking octagonal Jean V Tower; hiking up Le Hâvre Valley as well as beside the Loire
Champtoceaux: the perched village (with panorama on the Loire); the lovely slope-side Champalud walk.
Tourist Information centres
Champtoceaux: +33(0)2 40 83 57 49
Nantes: +33(0)892 464 044
Accommodation on the stage
They did it!
favorite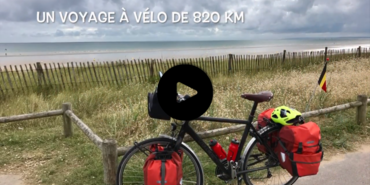 3 véloroutes, 820km, 7 jours à vélo : le récit de Jean Marc
favorite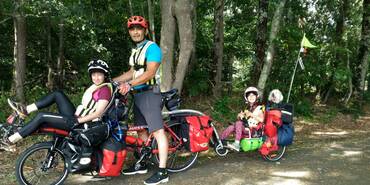 Ils sont 4 et partent en voyage en tandem + remorque en famille !
favorite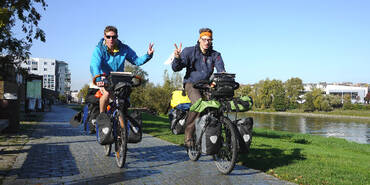 Le point de départ d'un tour du monde : la France et ses nombreux itinéraires !