arrow_back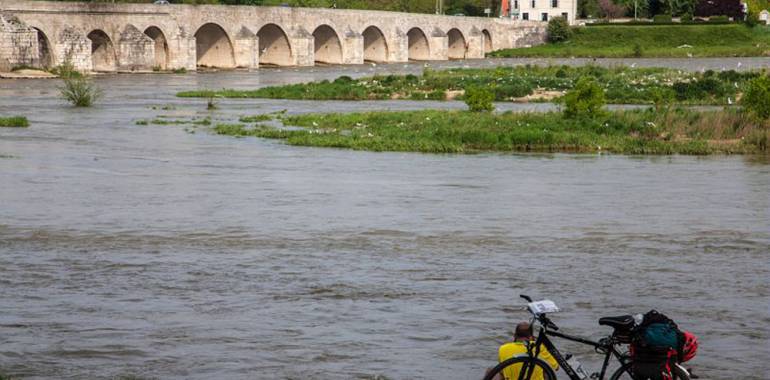 20,66 km cycling route from St-Hilaire-St-Mesmin to Beaugency
Once you've left Orléans's suburbs behind, you reach the attractive confluence of the Loiret and Loire rivers. This stage of the Loire à Vélo and EuroVelo 6 runs in part along a raised Loire-side levée, looking over an agricultural plain used for market-gardening. Don't miss Meung-sur-Loire et Beaugency, deeply atmospheric small historic towns.
Waytypes of the stage
Cycle path: 0,09 km
By road: 20,57 km
Surface of the stage
Lisse: 20,62 km
Inconnu: 0,04 km
Route
Take care crossing the bridge at Meung-sur-Loire (on the D 18 road).
Railway station - SNCF
Meung train station
Beaugency train station
Don't miss
Meung-sur-Loire: with its château, its museum, its collegiate church, the Prés des Culands Arboretum and the Jardins de Roquelin (gardens by the Loire)
Beaugency: with beautiful historic streets and grand monuments, including the major Notre-Dame Abbey and the Château Dunois, plus a stunning medieval bridge across the Loire.
Market
Meung-sur-Loire : Thursday afternoon, Sunday morning
Tourist Information centre
Meung-sur-Loire : +33(0)2 38 44 32 28
Beaugency : +33(0)2 38 44 54 42
Accommodation on the stage
The best cycling holiday breaks
to make the most of this
They did it!
favorite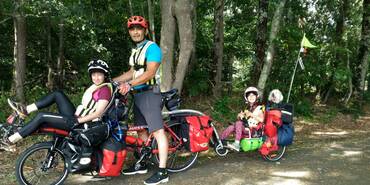 Ils sont 4 et partent en voyage en tandem + remorque en famille !
favorite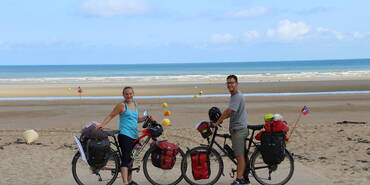 Une aventure de plusieurs mois de la France jusqu'à l'Allemagne