44,85 km cycling route from Redon to Blain
Staying close to the Brière and the confluence of the Isac and the Vilaine, this stage of La Vélodyssée follows the river at water level. Keep your ears and eyes open for the host of different animal species which populate the surrounding marshes.A magnificent section which alternately twists and turns, with hedgerows, hillsides and copses to each side - sometimes even little pine forests - before reaching Barel Lock. Following cycle paths right to the heart of Blain.
Waytypes of the stage
Cycle path: 43,55 km
By road: 1,30 km
Surface of the stage
Lisse: 1,30 km
Rugueux: 43,55 km
Itinerary
This section has designated lanes and is liable to flooding between St-Clair and the Thénot, so it's not recommended during off-peak seasons or after heavy rain. You will quickly find your wheels and mudguards being clogged up!  Take care when crossing the D 773 at Pont Miny and when crossing the RD 2 to Guenrouët and the RN 171 to Blain. 
There are several very pleasant picnic areas where you can take a break during this stage.
Accommodation on the stage
They did it!
favorite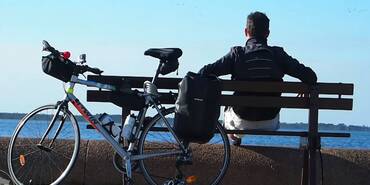 Julien vous raconte en images son périple à vélo entre Toulouse et Rennes le long du canal des 2 mers à vélo et de La Vélodyssée.
favorite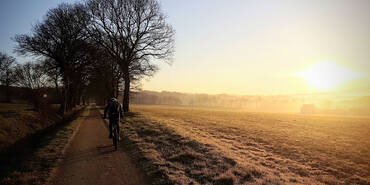 Une épopée sportive de 3 jours en gravel sur La Vélodyssée