arrow_back
23,58 km cycling route from Blain to Nort-sur-Erdre
This is the last, very easy going and enjoyable stage of La Vélodyssée along the Nantes to Brest canal. The Bout-de-Bois Pond or the Chevallerais woods make two very timely stops for weary cyclists.
Itinerary
Very easy going, designated cycle lanes.  Careful when crossing the RD 164 and RD 16.
Connection
Nort-sur-Erdre, by the Quiheix Lock. After 1 km, follow signposts left towards Poupinière.  A footbridge takes you across the Grande Douve.  Cross through agricultural farmland then take small lanes until you reach Nort-sur-Erdre.
Accommodation on the stage
Did you like this?
You may also be interested in this...
They did it!
favorite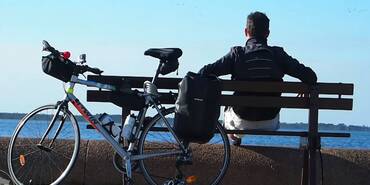 Julien vous raconte en images son périple à vélo entre Toulouse et Rennes le long du canal des 2 mers à vélo et de La Vélodyssée.
favorite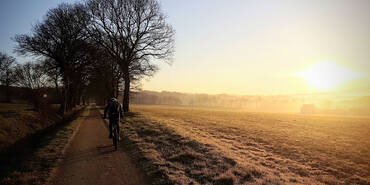 Une épopée sportive de 3 jours en gravel sur La Vélodyssée