Old railway, Nature & small heritage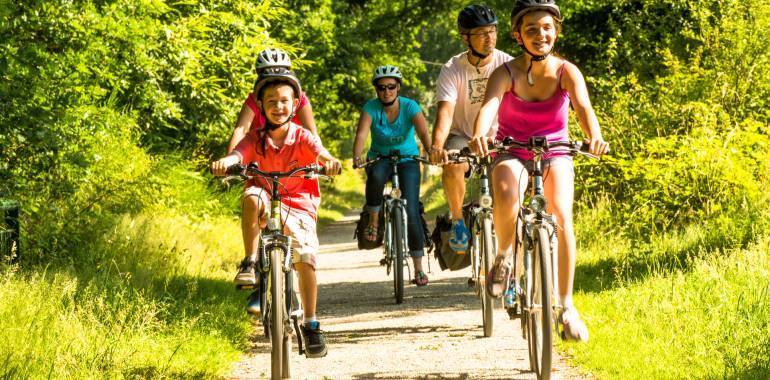 Leave Carhaix town for Port-de-Carhaix on a greenway taking you to the confluence of the Hyères River and the Canal de Nantes à Brest. This stretch, free from motorised traffic, has remained largely untouched, with its unspoilt woods. Continue to Gourin, little capital of the Montagnes Noires hills. Here, in late July, there's a big celebration of traditional Breton crêpes (pancakes).
Waytypes of the stage
Cycle path: 20,21 km
By road: 0,54 km
The route
This stage is clearly signposted. The greenway is fairly steep, plus there are ramps with slopes of over 6% to negotiate, enabling you to avoid the D 769 road. You cross the Canal de Nantes à Brest via a railway bridge. This stage has a good, compact surface.
SNCF train services
Carhaix train station: on the regional TER line Guingamp -  Carhaix
Buses
The following buses on the Penn-ar-Bed network have bicycle racks: line 36 Morlaix – Carhaix and line 35 Carhaix – Châteaulin. 
For further information, see here.