arrow_back
Roscoff to Concarneau - Cycle route 7 in Brittany
Old railway, Nature & small heritage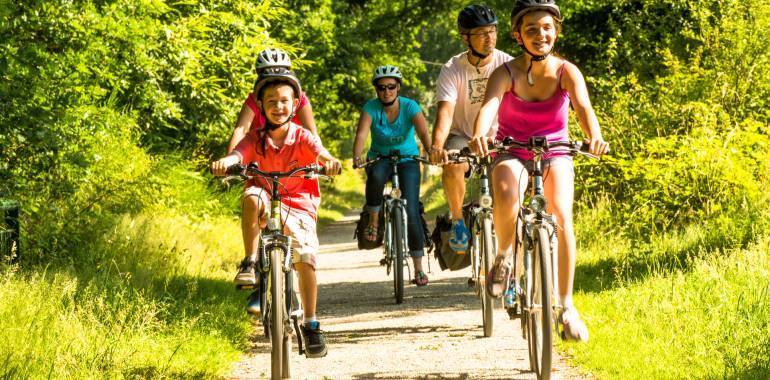 Cycle Route 7 in Brittany, linking Channel to Atlantic, shares the way with Velodyssey's cycle route up to Port de Carhaix. Then it makes its own way across the Montagnes Noires hills to the reputed seaside resort of Concarneau. Along the greenway, you can stop at Gourin, a market town and agricultural centre, and in the green country resort (station verte) of Scaër.
Signposting and state of the itinerary
Cycle Route 7 in Brittany, from Roscoff to Concarneau, is entirely signposted.
Itinerary mostly developed on designated lanes for cyclists and other non-motorized vehicles. 
Services and accomodations "Accueil Vélo" ("Cyclists Welcome") on the Cycle Route 7 Roscoff - Concarneau
More than 20 accomodations (campings, hotels, lodges, guest houses) "Accueil Vélo" ("Cyclists Welcome") are located at less than 5km away from the itinerary and they guarantee quality services for cyclists such as a closed garage for example. We strongly advise to book your accomodations in advance (including campings), especially in touristic areas
Trains and public transports alongside Cycle Route 7 Roscoff - Concarneau