Old railway, In forest, Nature & small heritage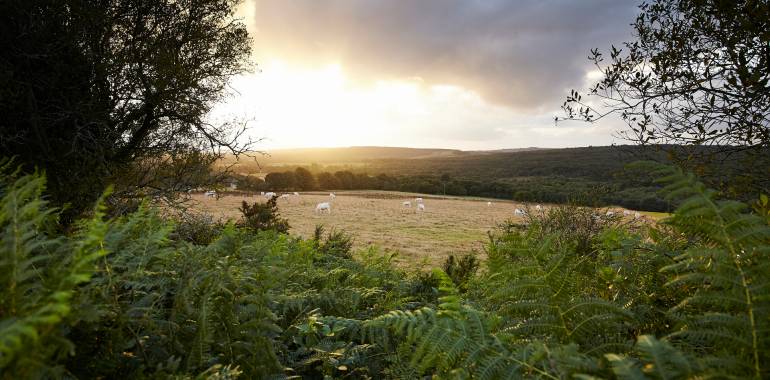 After Gourin, you cross through very green parts. The former train station at Guiscriff makes for a charming stop, with its café, exhibition space and campsite. Then enter Coatloc'h Forest to appreciate its magical atmosphere. Approaching the town of Rosporden, farmland increasingly dominates the scene.
Waytypes of the stage
Cycle path: 29,50 km
By road: 0,96 km
The route
This stage is well signposted all the way along. On the part in the county of Finistère, distances are very accurately given. Amenities for tourists are excellent, with tables and benches set up at regular intervals, with the specially adapted stop (including campsite) at Guiscriff, and with panels providing information on local flora, fauna and heritage.
SNCF train services
Rosporden train station: on the regional TER and high-speed TGV lines serving Quimper - Rennes and on the regional TER line serving Brest - Quimper - Redon - Nantes
Buses
On line N°4 Concarneau -> Rosporden, it's possible to put your bicycle in the hold except Monday mornings and Friday evenings. For further information, contact L'été Evasion. Tel: 02 98 56 82 82. The departure points are: Concarneau port and Rosporden SNCF train station.