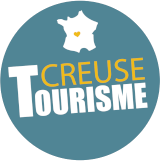 arrow_back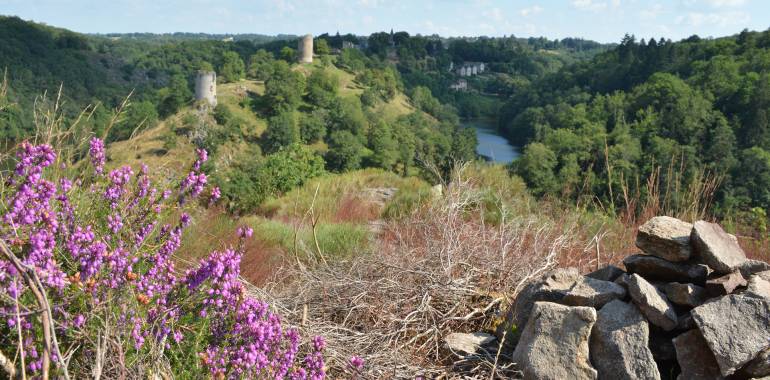 57,96 km cycling route from Chatelus-Malvaleix to Crozant
Leaving Châtelus Malvaleix, head for Le Bourg d'Hem, where you can admire the church and the views of Les Chazelles Lake. Then cycle along the Artists' Route that follows the Creuse from La Celle Dunoise to Crozant, passing via Fresselines.
Surface of the stage
Lisse: 57,34 km
Inconnu: 0,62 km
The route
Taking you along quiet country roads, this 59km stage, with a cumulative elevation of 632m, is relatively short, but quite hilly. Leaving the village of Le Bourg d'Hem, take note of the 4km climb through the Creuse Gorges. All along the way, the route is indicated by green and white signage.
Don't miss:
Châtelus Malvaleix: La Roussille Lake, suitable for swimming.
Bonnat: Pouligny tile-making factory.
Le Bourg d'Hem: the Creuse Gorges
Fresselines: Centre de Création Artistique Monet-Rollinat
Crozant: the ruined fort rising above the meanders in the Creuse and Sédelle Rivers; the Hôtel Lepinat, home to the Centre d'Interprétation des Peintres de la Vallée de la Creuse.
Accommodation on the stage
They did it!
favorite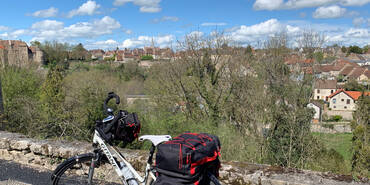 Laure raconte son aventure sur la boucle de la Creuse à vélo :
favorite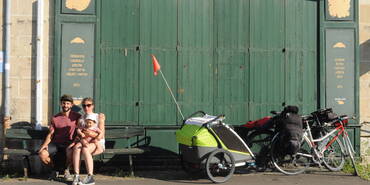 650 km à vélo par les petites routes avec notre loupiot dans la remorque