arrow_back
The Tour de Creuse by bike
Over 320km of signposted cycle paths crossing the Creuse from east to west and from north to south are yours to explore!
The Tour de Creuse allows you to discover the truly remarkable, often little-known, natural and cultural heritage of a French county packed with surprising, exceptional sights.
From the Creuse Artists' Valley route to Vassivière Lake, going via the tapestry town of Aubusson, the Natural Reserve of the Étang des Landes, the medieval towns of La Souterraine, Bénévent l'Abbaye and Bourganeuf, the Abbey of Chambon sur Voueize and the thermal spa town of Évaux les Bains, you follow quiet country roads, the landscapes ceaselessly changing as you cycle along.
The Tour de Creuse à Vélo is all about great discoveries – you'll never get bored, with such variety on offer. The route is suitable for all types of cyclists, from the most sporty to those out on a gentle family outing.
Waytypes of the cycle route
Surface of the cycle route
Lisse: 162,04 km
Inconnu: 163,54 km
They did it!
favorite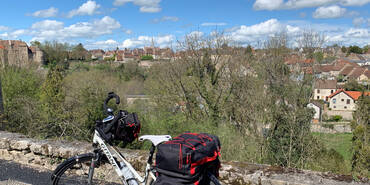 Laure raconte son aventure sur la boucle de la Creuse à vélo :
favorite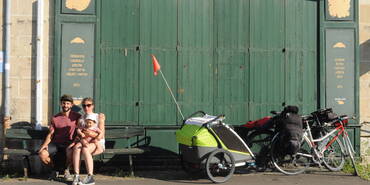 650 km à vélo par les petites routes avec notre loupiot dans la remorque