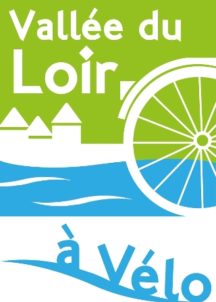 arrow_back
This stage continues to follow the Loir's meandering curves. Near the start, the nautical centre at Villiers-sur-Loir offers a great opportunity for you to cool off before crossing more of the Vendômois area's countryside. The town of Montoire-sur-le-Loir boasts a rich medieval heritage, including historic houses right by the water. It makes a good stop on the route.
Waytypes of the stage
By road: 21,92 km
Cycle path: 2,66 km
Surface of the stage
Lisse: 22,52 km
Rugueux: 2,05 km
The route
Signposted "Vallée du Loir V47", going along small country roads. Take care 4km from your arrival at Montoire-sur-le-Loir; on the final stretches of the stage, along the D917B road, then the D917, as the motorized traffic can be quite dense. This stage shares the way with the Saint-Jacques à Vélo route, hence the double signage.
SNCF
Train line Vendôme – Châteaudun – Paris. See schedule
Train line Chartres – Châteaudun – Vendôme – Tours. See schedule
Tourist Offices