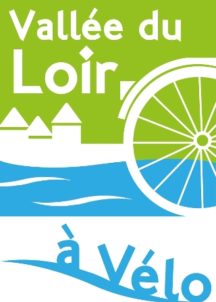 arrow_back
Back in the saddle, head to the intriguingly named village of Trôo, right by the Loir. Climbing from the waterside, discover troglodytic homes concealed in the riverbank. Next, after hugging the Loir for a time, the route moves furtively away from it at Couture-sur-Loir, where the birthplace of splendid 16th-century poet Ronsard stands out. Then comes the intense Jasnières wine area, before you enter the county of Sarthe at Ruillé-sur-Loir.
Waytypes of the stage
By road: 22,80 km
Cycle path: 1,29 km
Surface of the stage
Lisse: 22,80 km
Rugueux: 1,29 km
The route
Stage entirely along small country roads signposted "Vallée du Loir V47".
At Montoire, the way parts from the Saint-Jacques à Vélo route (which heads for Tours).
SNCF
TIS network line 16 Ruillé-sur-Loir - Le Mans
Tourist offices