Seaside, Castles & Monuments, Nature & small heritage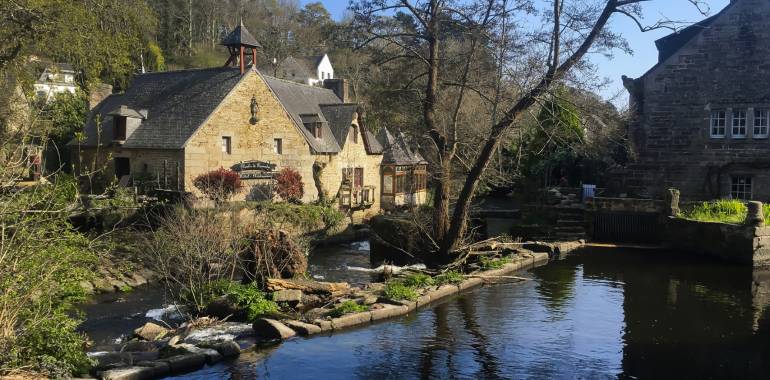 Between St-Molf and Quimiac, this stage goes via a series of little canals serving extensive salt marshes, sometimes giving you the impression that you're riding on water! Not to be missed: the Pointe de Mesquer Headland and two detours, one to the Petite Cité de Caractère of Piriac-sur-Mer, the other to the port of La Turballe. Then you arrive at the splendid fortified medieval town of Guérande.
Elevation of the stage
Waytypes of the stage
Cycle path: 4,50 km
By road: 21,84 km
Surface of the stage
Lisse: 21,01 km
Rugueux: 0,75 km
Accidenté: 3,75 km
Cycle route
This stage is signposted 'Vélocéan'. Most of the way is along shared roads.
There are cycle lanes along the Domaine de Villeneuve (at Piriac-sur-Mer), in Mesquer, and to cross the D 33 road a bit before Coispéan.
Links
Piriac-sur-Mer can be reached by taking a 14km round trip from the junction with the Vélocéan route.
There is also a 20km cycling circuit by which to discover La Turballe.
Tourist offices
Don't miss
The Pointe de Pen-Bé Headland; the salt-marsh canals around Mesquer-Quimiac; Piriac-sur-Mer, designated a Petite Cité de Caractère; the port of La Turballe; Pointe de Pen Bron Headland (laid out for cyclists); Guérande medieval fortified town
Accommodation on the stage