arrow_back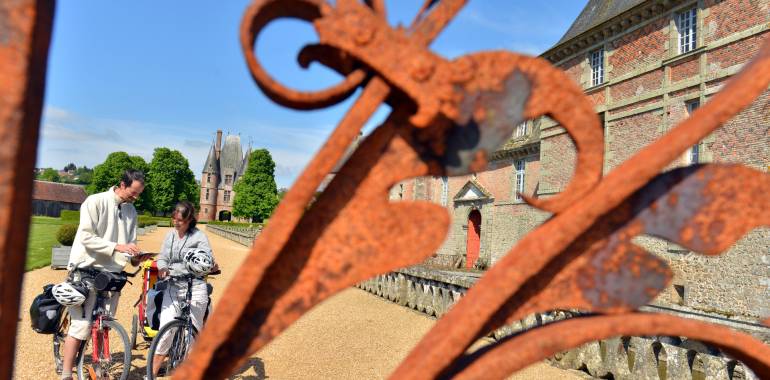 La Véloscénie meanders along quiet roads through the Pays d'Alençon area up to the Château de Carrouges, headquarters of the Normandie-Maine Park. Enjoy delightful views onto Ecouves Forest before the challenging stretch to reach Carrouges, only suitable for the fit!
Itinerary
The quite significant slopes along these quiet roads mean that this stage requires physical fitness and stamina. Signposting in place in the whole Orne department except in Domfront center.
Tourism Offices
Alençon : +33 2 33 80 66 33
Carrouges : la maison du Parc Normandie-Maine : +33 2 33 81 75 75
Not to be missed
Carrouges : Carrouges Castle
They did it!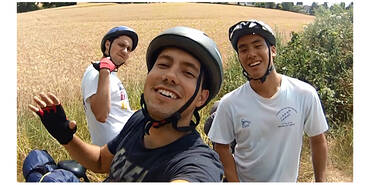 De Paris au Mont-St-Michel, ces amis d'enfance ont parcouru La Véloscénie !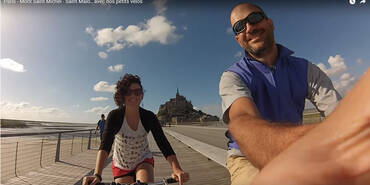 Le voyage en Brompton c'est possible, la preuve en images avec ce couple sur La Véloscénie de Paris au Mont Saint Michel !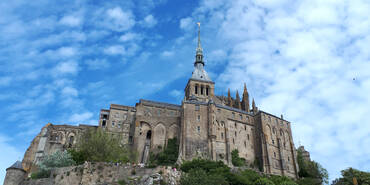 Témoignage de Rachel : la Véloscénie en solitaire jusqu'au Mont St Michel.