arrow_back
You're on a greenway for this stage of La Véloscénie, with just a short stretch on roads to take you through hamlets around the A 28 motorway and another to reach Alençon town centre. A delightful trail leads through the Bourse Forest, beside the Vésone River.
Waytypes of the stage
Cycle path: 20,46 km
By road: 3,41 km
Surface of the stage
Rugueux: 20,28 km
Inconnu: 3,60 km
Itinerary
The greenway continues up to the A 28 motorway. You rejoin a greenway after Valframbert.    
Links
Take particular care with the link towards the station at Alençon, crossing the D 112 road.
Railway station
Alençon :  Caen > Le Mans line, many Express Regional Transport (TER)
Tourism Offices
Le Mêle-sur-Sarthe : +33 2 33 27 63 97
Alençon : +33 2 33 80 66 33
Not to be missed
Alençon : Fine Arts museum the Lace museum - The Wheats Hall – Park of Promenades.
Did you like this?
You may also be interested in this...
They did it!
favorite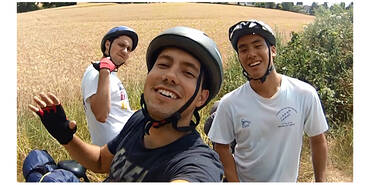 De Paris au Mont-St-Michel, ces amis d'enfance ont parcouru La Véloscénie !
favorite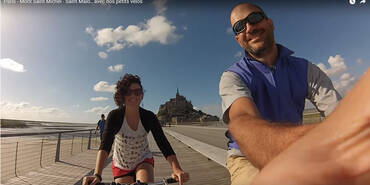 Le voyage en Brompton c'est possible, la preuve en images avec ce couple sur La Véloscénie de Paris au Mont Saint Michel !
favorite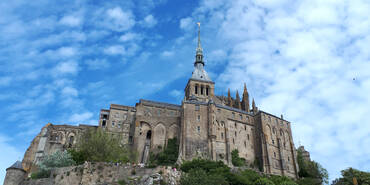 Témoignage de Rachel : la Véloscénie en solitaire jusqu'au Mont St Michel.