arrow_back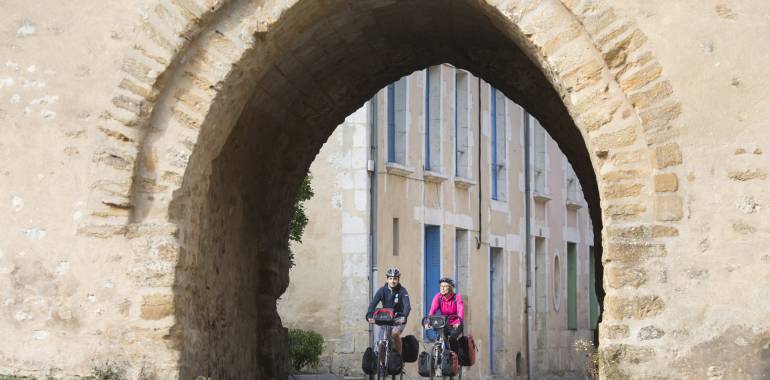 15,31 km cycling route from Mortagne-au-Perche to Le Mêle-sur-Sarthe
La Véloscénie continues along the greenway from Condé-sur-Huisne to Alençon. You just swap the Parc Naturel Régional du Perche for the adjoining Parc Naturel Régional Normandie-Maine, just before Le Mêle-sur-Sarthe. The lake here provides a refreshing halt, one that children greatly appreciate.
Itinerary
You continue along a greenway all along this stage. There's a very short link to reach the centre of Le Mêle-sur-Sarthe.
Tourism Offices
Mortagne-au-Perche : +33 2 33 83 34 37
Le Mêle-sur-Sarthe : +33 2 33 27 63 97
Not to be missed
Le Mêle-sur-Sarthe : leisure sports centre and its nautical activities.
Accommodation on the stage