arrow_back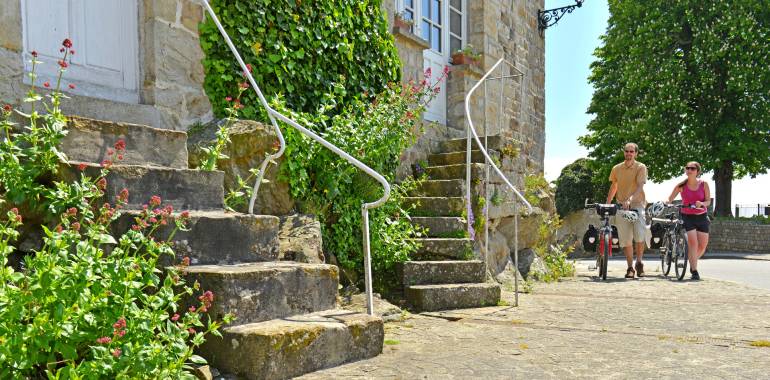 The exit from Domfront isn't easy, with a steep slope and a lot of traffic. However, La Véloscénie then joins a greenway, allowing you to enjoy the beautiful, typical Bocage Normand countryside, particularly beside the Sélune River.
Itinerary
Take great care heading down from Domfront to join the greenway at the bottom of town, as the slope is very steep and the D 976 road here is very busy. After that,  follow the peaceful greenway to Barenton.
Links
At the bottom of Domfront, there's another greenway heading north almost as far as Flers station.
Tourism Offices
Domfront : +33 2 33 38 53 97
Not to be missed
Barenton : The Apple and Pear House (by the link) +33 2 33 59 56 22.
They did it!
favorite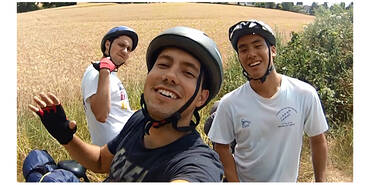 De Paris au Mont-St-Michel, ces amis d'enfance ont parcouru La Véloscénie !
favorite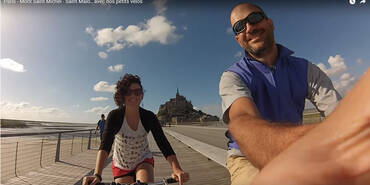 Le voyage en Brompton c'est possible, la preuve en images avec ce couple sur La Véloscénie de Paris au Mont Saint Michel !
favorite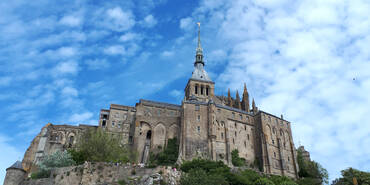 Témoignage de Rachel : la Véloscénie en solitaire jusqu'au Mont St Michel.