arrow_back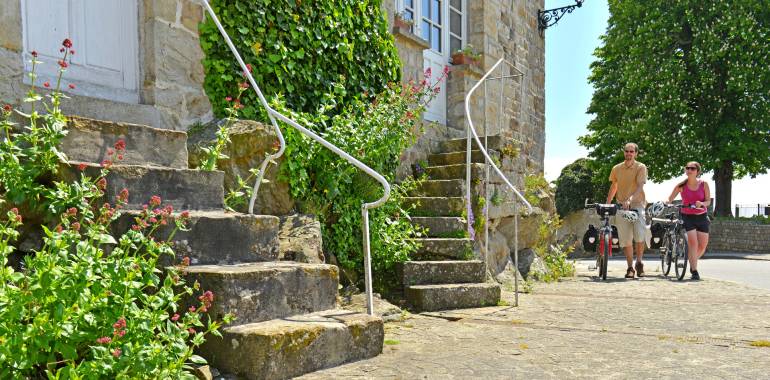 16,93 km cycling route from Domfront to Barenton
The exit from Domfront isn't easy, with a steep slope and a lot of traffic. However, La Véloscénie then joins a greenway, allowing you to enjoy the beautiful, typical Bocage Normand countryside, particularly beside the Sélune River.
Surface of the stage
Lisse: 16,91 km
Rugueux: 0,02 km
Itinerary
Take great care heading down from Domfront to join the greenway at the bottom of town, as the slope is very steep and the D 976 road here is very busy. After that,  follow the peaceful greenway to Barenton.
Links
At the bottom of Domfront, there's another greenway heading north almost as far as Flers station.
Tourism Offices
Domfront : +33 2 33 38 53 97
Not to be missed
Barenton : The Apple and Pear House (by the link) +33 2 33 59 56 22.
Accommodation on the stage