arrow_back
2

Voir toutes les photos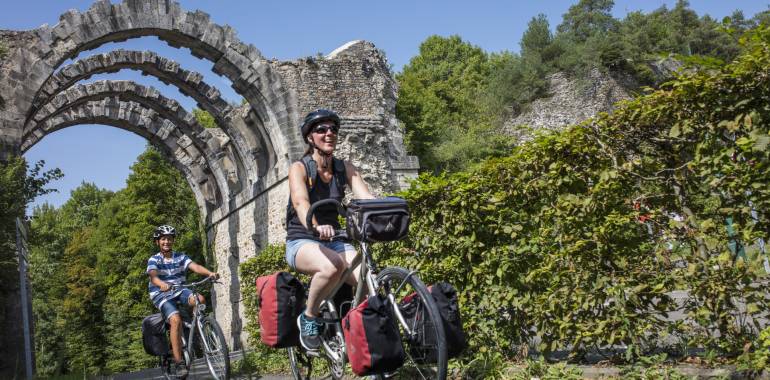 Epernon, on the edge of Rambouillet Forest, stands in a very green setting. As you head on along roads, the pretty local architecture adds to the pleasure of the trip. You arrive at the town of Maintenon, where Eure and Voise Rivers meet. The Château de Maintenon and the Vauban aqueduct close by will impress you.
Itinerary
Leaving Epernon from the station, you follow a series of quiet little roads taking you along the Drouette Valley. The route then joins the Eure Valley at Villiers-le-Morhier to head on to Maintenon. 
Railway station
Épernon and Maintenon stations: many Express Rgional Transport (TER) from and to Paris-Montparnasse.
Tourism Office
Maintenon : +33 2 37 23 05 04
Not to be missed
Épernon : Le prieuré St-Thomas – the 18th century old storeroom. – The square du Change – The romanesque church of St-Pierre
Maintenon : le château, its park and unfinished aqueduct.
They did it!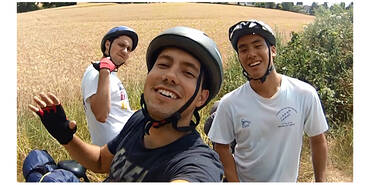 De Paris au Mont-St-Michel, ces amis d'enfance ont parcouru La Véloscénie !