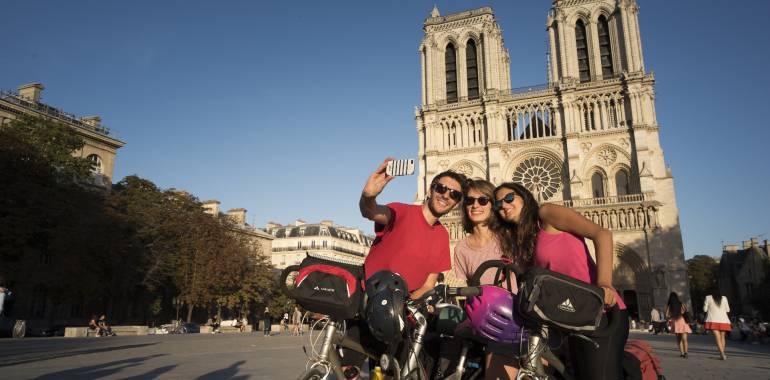 16,43 km cycling route from Paris to Massy
Once you have found the wind rose marking the kilometer zero, you can head for Montparnasse and the place de la Catalogne, which is the start of a 15 km-long greenway for an easy and safe exit from the heart of the capital! This famous Coulée verte is a continuous linear park that takes you without a car to Massy. Do not hesitate to make a stop in the remarkable park of Sceaux along the route!
Waytypes of the stage
Cycle path: 13,17 km
By road: 3,25 km
The route
Leave the square of Notre Dame de Paris Cathedral towards Saint-Michel quay, and then take the Rue Danton. Follow the Veloscenic signs until Montparnasse Tower and place de Catalogne (roundabout). The rue Vercingétorix marks the start of « la coulée verte » a greenway leading you straight to Massy with no cars! An easy way to go out of Paris…
When you arrive in Massy, the Veloscenic split up in two ways:
Versailles way: 5 km from Massy to Jouy-en-Josas are not signposted yet. Signs should be installed by April 2017.
Limours way: 50 km of temporary route (no signs). We advise to download the roadbooks and gps tracks to guide you.
Tourist offices
Accommodation on the stage
The best cycling holiday breaks
to make the most of this
Did you like this?
You may also be interested in this...
They did it!
favorite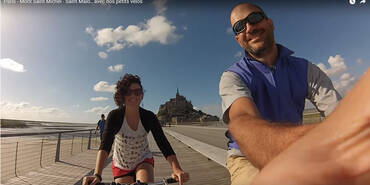 Le voyage en Brompton c'est possible, la preuve en images avec ce couple sur La Véloscénie de Paris au Mont Saint Michel !
favorite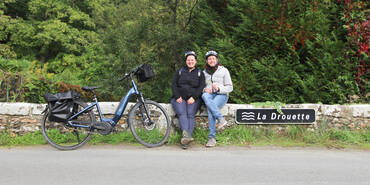 Le voyage de Sandra et Felix de Paris au Mont Saint-Michel