arrow_back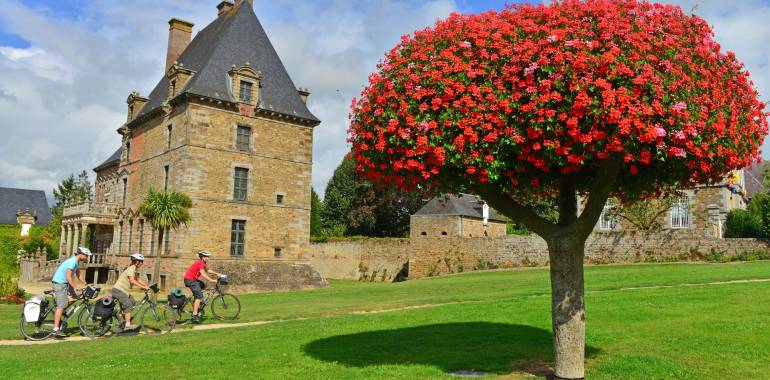 Stronghold between Brittany, Cotentin and the Loire country, St Hilaire du Harcouët offers many activities during the summer around the Prieuré lakes. This stage of la Véloscénie and the Petit Tour de Manche, travelling along a greenway, is full of life.
Waytypes of the stage
Cycle path: 18,78 km
By road: 0,14 km
Itinerary
This greenway stage with alternating shaded passages and short sections of full sun not be a problem for you.
Take care when crossing roads, particularly the RD 47 and RD 48.
Tourism Offices
Saint-Hilaire du Harcouët: 02 33 79 38 88
Not to be missed
Saint-Hilaire du Harcouët – the waterside areas at Prieuré – the Verrière, 02 33 49 13 43 – the small cathedral.
Accommodation on the stage
They did it!
favorite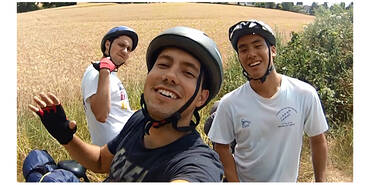 De Paris au Mont-St-Michel, ces amis d'enfance ont parcouru La Véloscénie !
favorite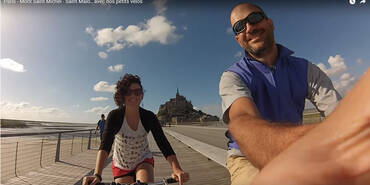 Le voyage en Brompton c'est possible, la preuve en images avec ce couple sur La Véloscénie de Paris au Mont Saint Michel !
favorite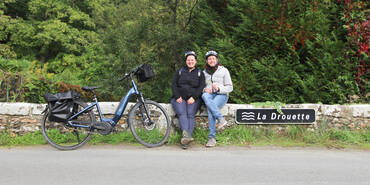 Le voyage de Sandra et Felix de Paris au Mont Saint-Michel