Old railway, Nature & small heritage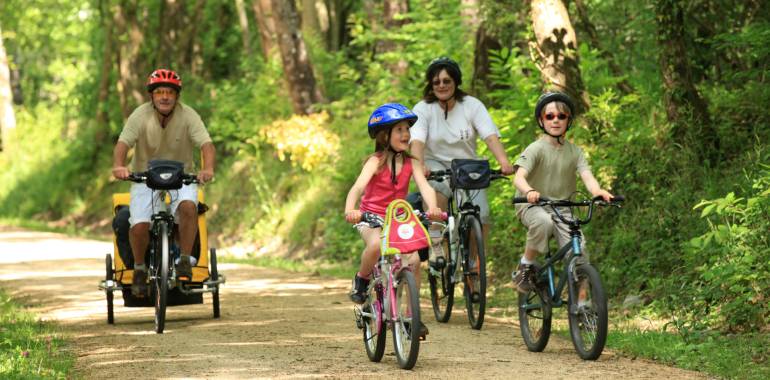 11,00 km cycling route from St-Caradec to Loudéac
First, following the Tranchée de Pestuan, a lovely water channel flanked by a path (and part of the longer Rigole d'Hilvern Channel running parallel to the Canal de Nantes à Brest), there's quite a shift in altitude, of 35m (over 100 feet). Then the landscapes alternate between agricultural fields and wind farms producing green energy. Enjoy the pretty flora along this greenway.
Waytypes of the stage
Cycle path: 9,71 km
By road: 0,55 km
Surface of the stage
Lisse: 0,55 km
Rugueux: 9,71 km
The route
A short stage, the way well surfaced and separated from motorized traffic.
Bus
Tibus Line N°4 Carhaix <> Loudéac, offering the possibility of putting your bike in the hold, but only outside of rush hour. For further information, contact CFTA Carhaix - VEOLIA Transport. Tél : 02 98 99 12 18.
Accommodation on the stage