arrow_back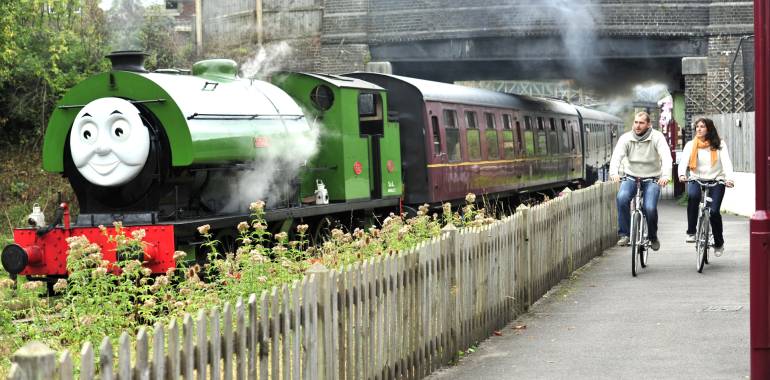 This stage presents a real culture shock! After the peaceful Worth Way passing through forests and parklands, the itinerary suddenly enters the most modern of worlds. The impressive cycle route which skirts Gatwick airport is both emblematic and memorable. The deafening roar of landings and take-offs will however soon be forgotten as your route soon brings you through the midst of bucolic lakes covered with lilies as far as Redhill.
Waytypes of the stage
Cycle path: 20,85 km
By road: 21,78 km
The cycle route
Cycling itinerary mainly on small roads. Be careful, exit Heathfield towards Old Mill on a poorly paved road, alternative possible by the rather busy but short road (Newick Lane). Then hilly road to Groombridge. Continuous green lane from Groombridge to the entrance to East Grinstead with a fairly uneven stabilized surface, provide good tires. Go directly to the station where the rest of the route is located.
Train Stations
Eridge - London Charing Cross: 1h20
Tunbridge Wells - London Charing Cross: 50'
Eridge - Groombridge - Tunbridge Wells: weekend tourist train
Accommodation on the stage
They did it!
favorite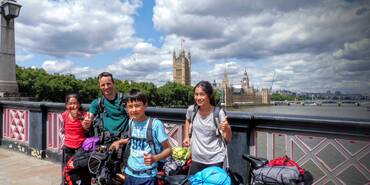 Une famille de vélotouristes revient sur son voyage à vélo sur l'itinéraire de l'Avenue verte London Paris effectué en 2015.