arrow_back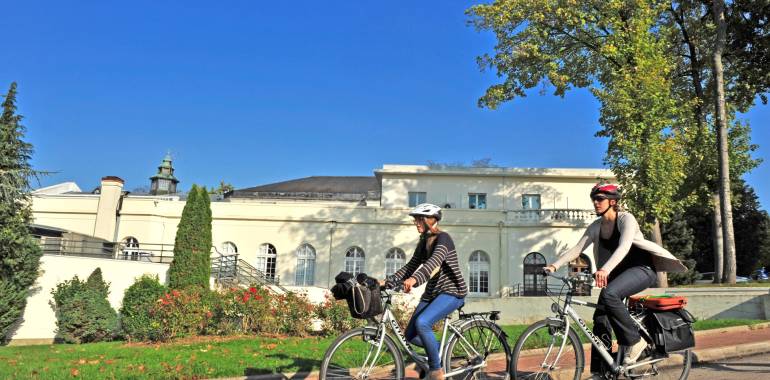 Leaving Saint-Germer-de-Fly, the greenway cross a superb region of hedged farmlands and apple-tree orchards making an exceptional rural landscape. This stage takes you into the Norman section of the historic Pays de Bray region . The track takes you as far as the old thermal town of Forges-les-Eaux and it's casino.
This stage takes you into the Norman section of the historic Pays de Bray region. It was here on the former Dieppe to Paris railway line that the Avenue Verte London-Paris was born. Furthermore the places through which you pass still have reminders of their railway past with the houses of level crossing keepers, old railway stations now put to new uses, signs and marker posts…
Waytypes of the stage
Cycle path: 4,15 km
By road: 28,69 km
Provisional itinerary: 27,83 km
The cycle route
Green lane at the beginning of this stage to Ferrières-en-Bray. Then, pleasant little roads from village to village with some coastlines that testify to your presence in the buttonhole of the Pays de Bray. Be careful during the short passage on the D 916 which will take you to Forges-les-Eaux to join the green lane again. 
SNCF railway stations
Rouen - Serqueux - Amiens - Lille, bicycles are accepted on some trains, 8 trains / day during the week: Serqueux.
No train then to Dieppe but there is a bus between Dieppe and Gisors.
They did it!
favorite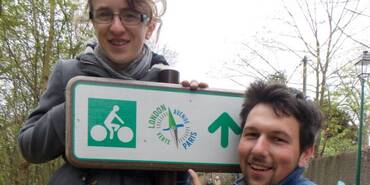 Ils ont relié Paris à Londres à deux sur leur tandem !
favorite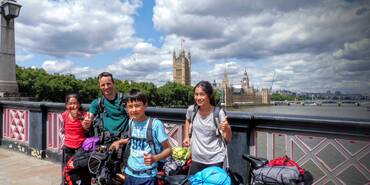 Une famille de vélotouristes revient sur son voyage à vélo sur l'itinéraire de l'Avenue verte London Paris effectué en 2015.