arrow_back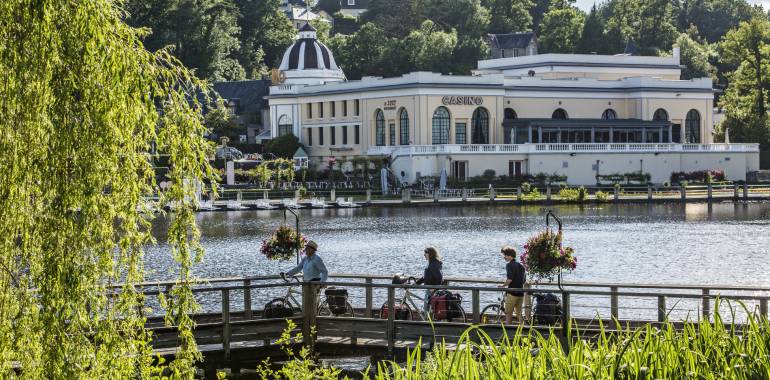 You alternate between quiet country roads and portions taking you through forests before arriving at Bagnoles-de-l'Orne. This pretty Norman thermal spa resort sits in a very green setting and will happily cater to exhausted cyclists ! Follow a treatment and you may head off reinvigorated !
Itinerary
You follow small roads up until Bagnoles; then you join a cycle track along the edge of the forest. Signposting in place in Orne except in the town of Domfront center. Services for cyclists are all too rare between Carrouges and Bagnoles. 
Tourism Offices
Bagnoles de l'Orne : +33 2 33 37 85 66
Carrouges : la Maison du Parc Normandie-Maine : +33 2 33 81 75 75
Not to be missed
Bagnoles :  The Thermal Spa Resort– The Arboretum – The Retired Garden – Ferté-Macé's forest – The detached houses "Belle Époque"
They did it!
favorite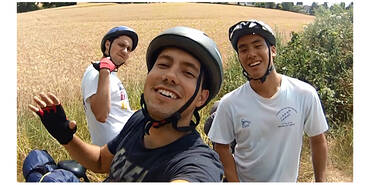 De Paris au Mont-St-Michel, ces amis d'enfance ont parcouru La Véloscénie !
favorite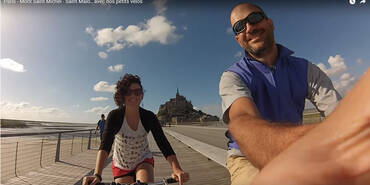 Le voyage en Brompton c'est possible, la preuve en images avec ce couple sur La Véloscénie de Paris au Mont Saint Michel !
favorite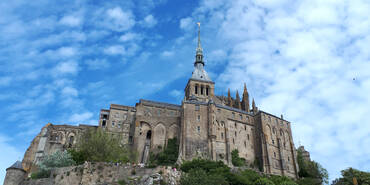 Témoignage de Rachel : la Véloscénie en solitaire jusqu'au Mont St Michel.